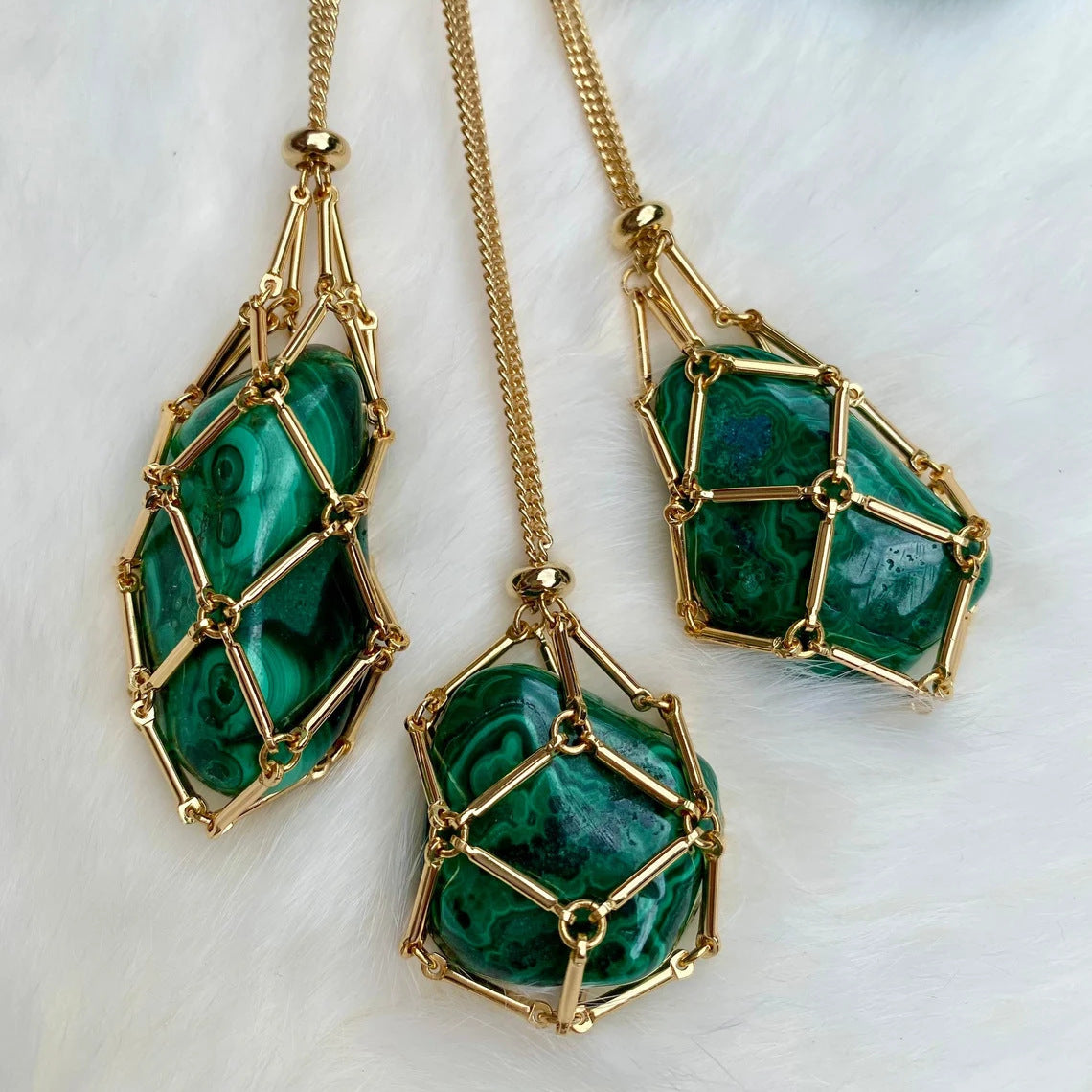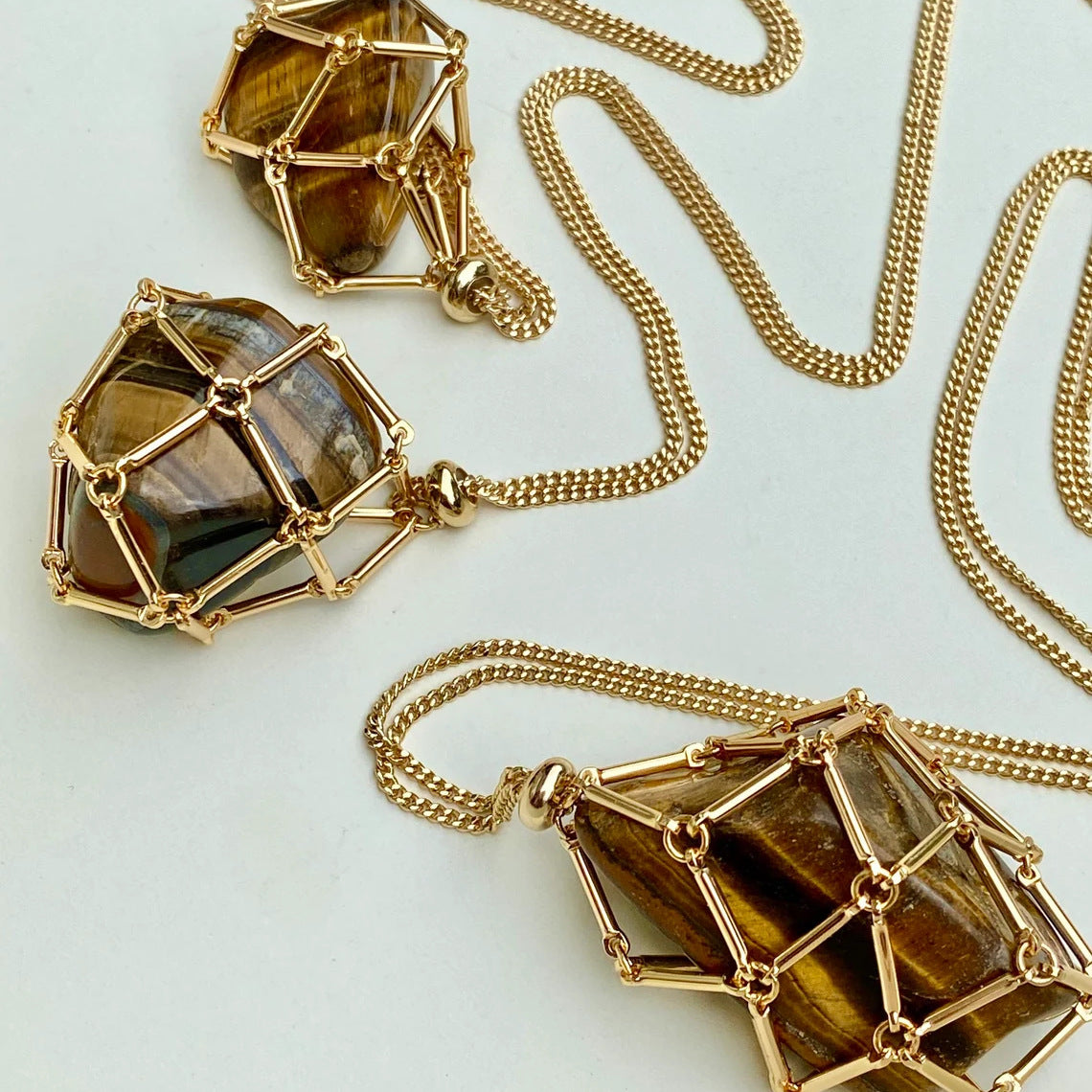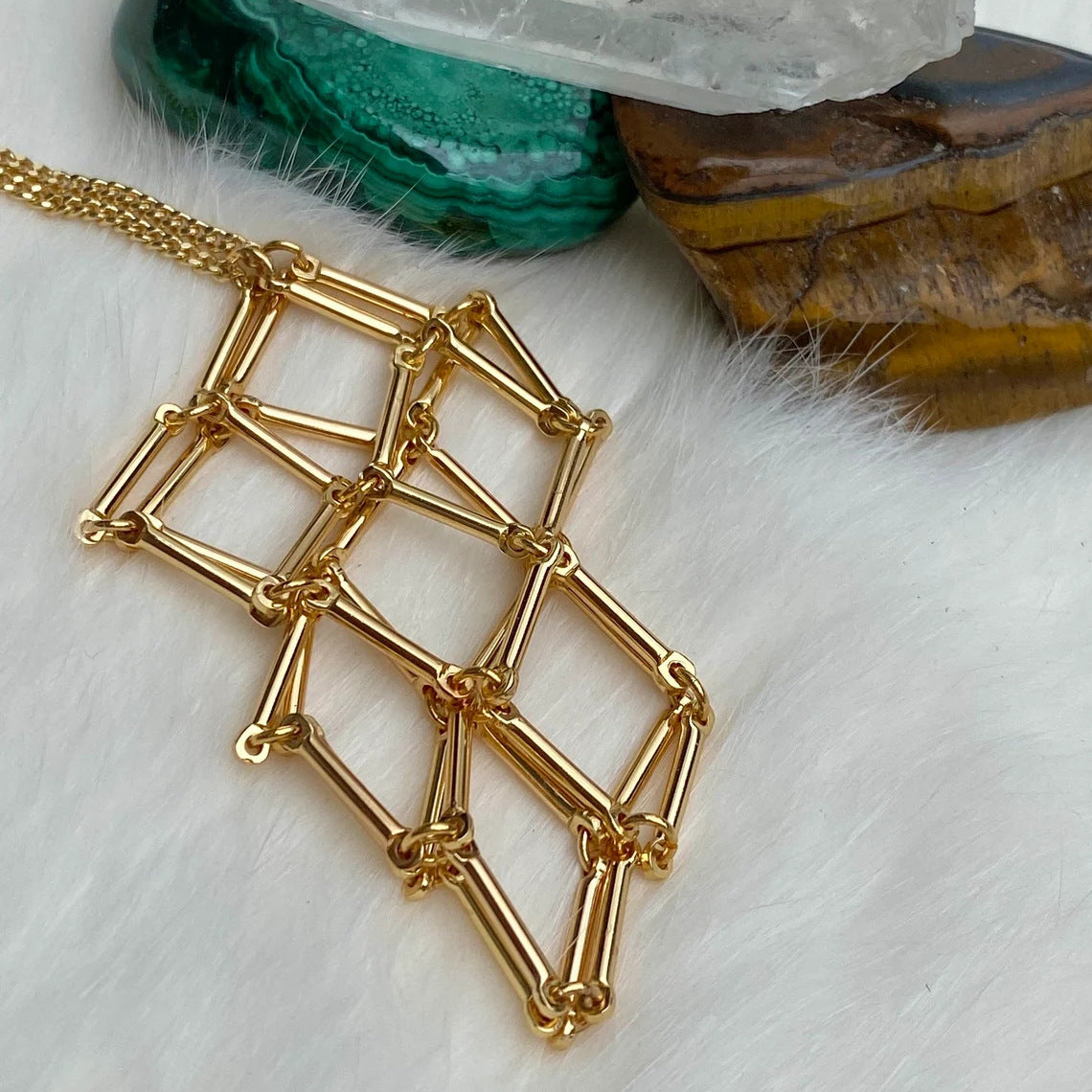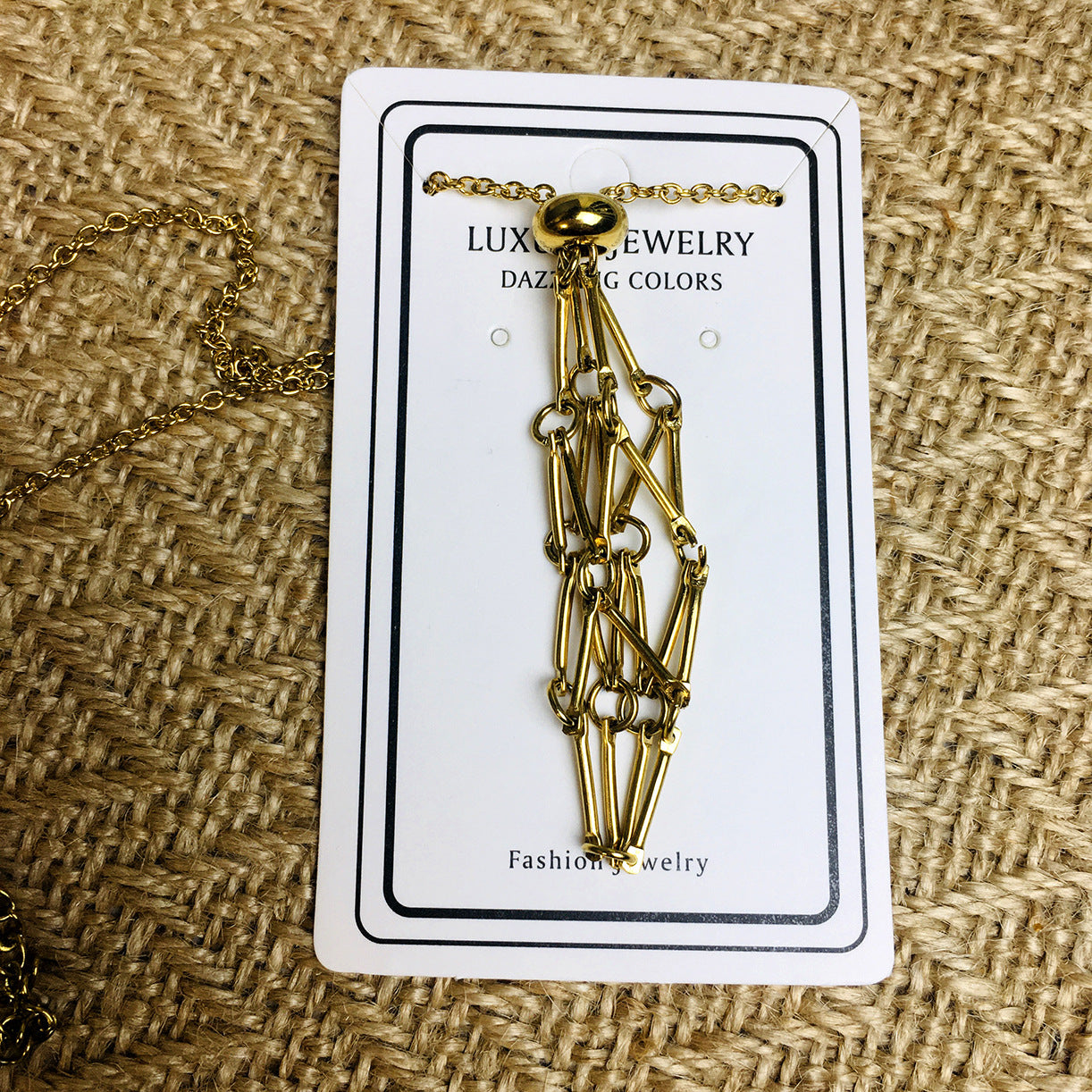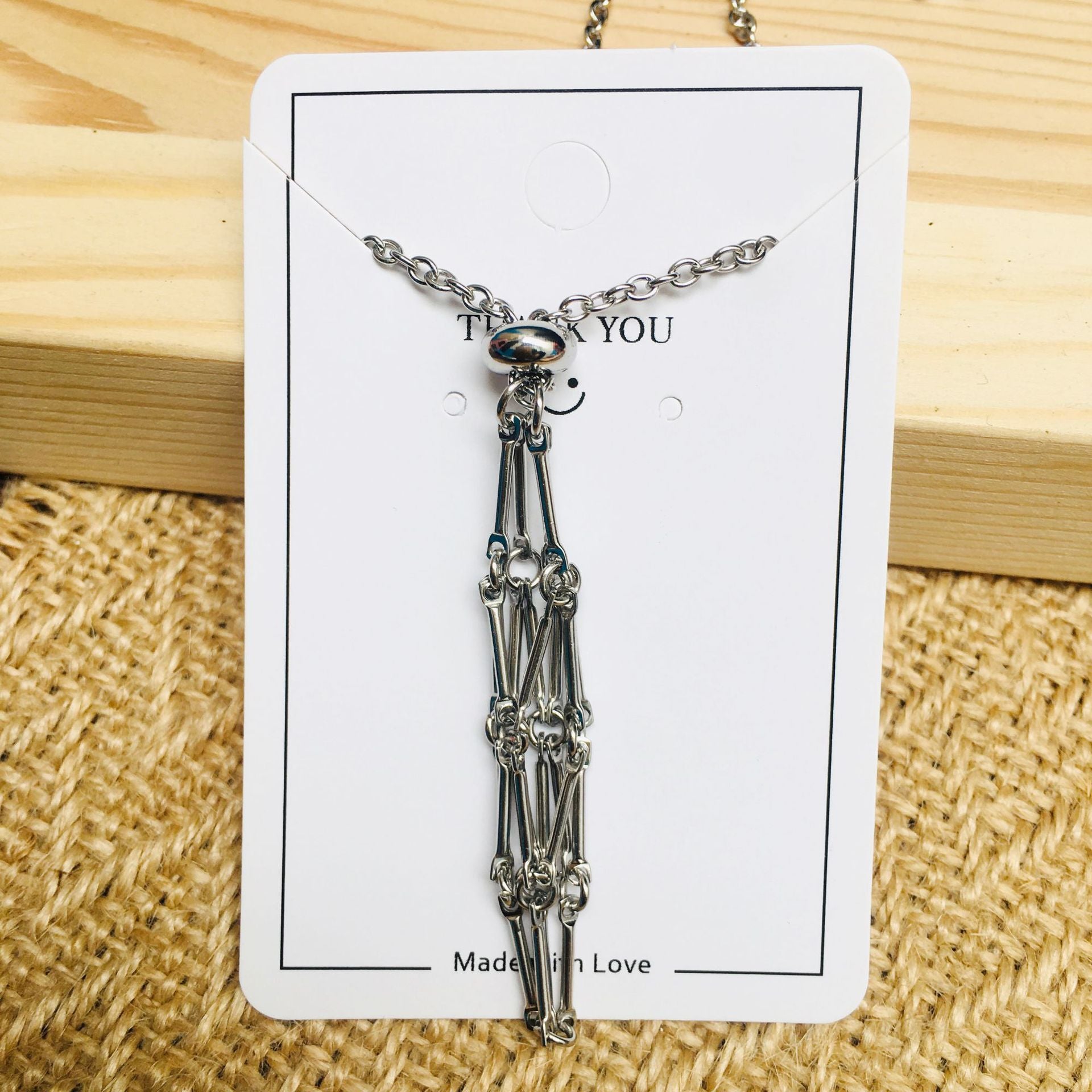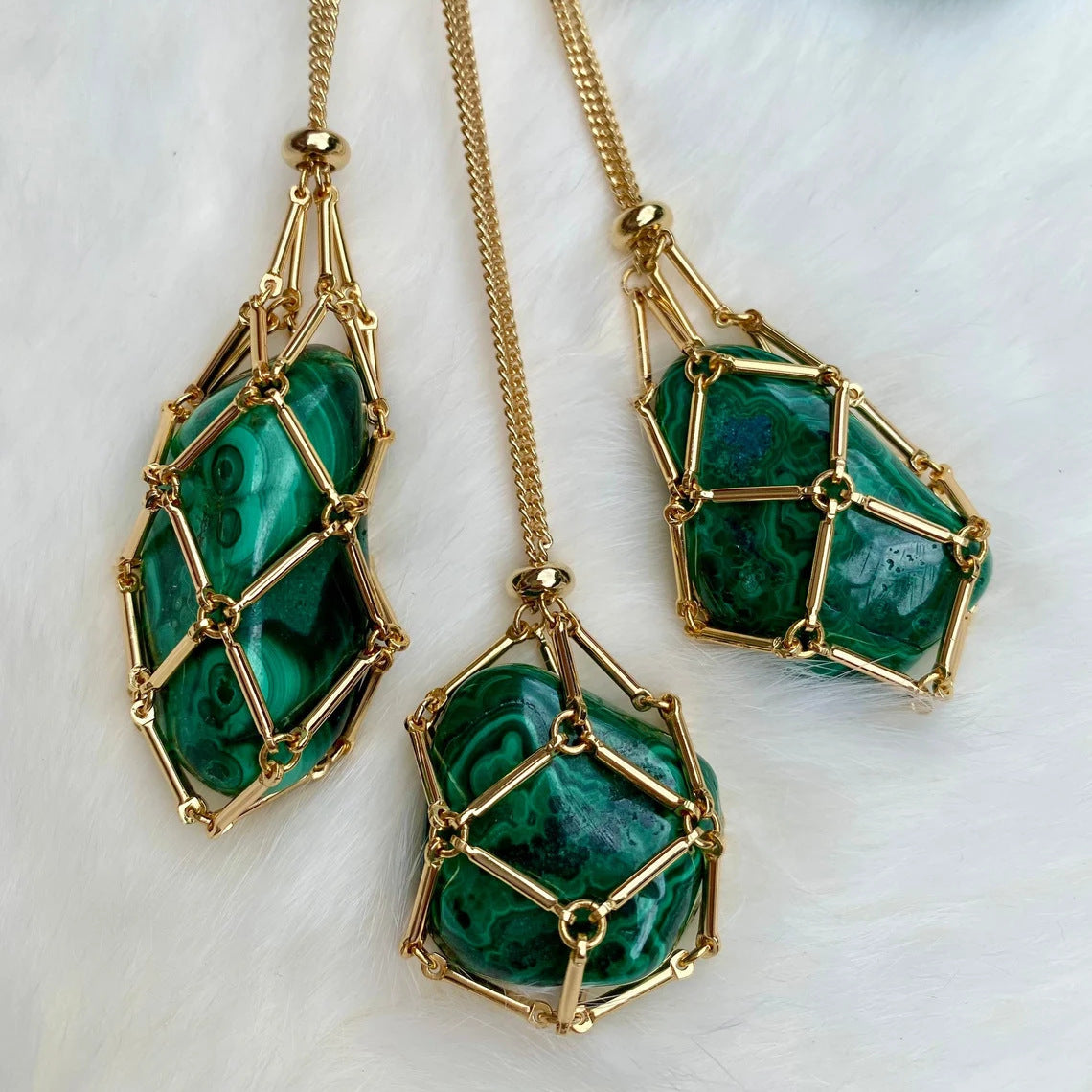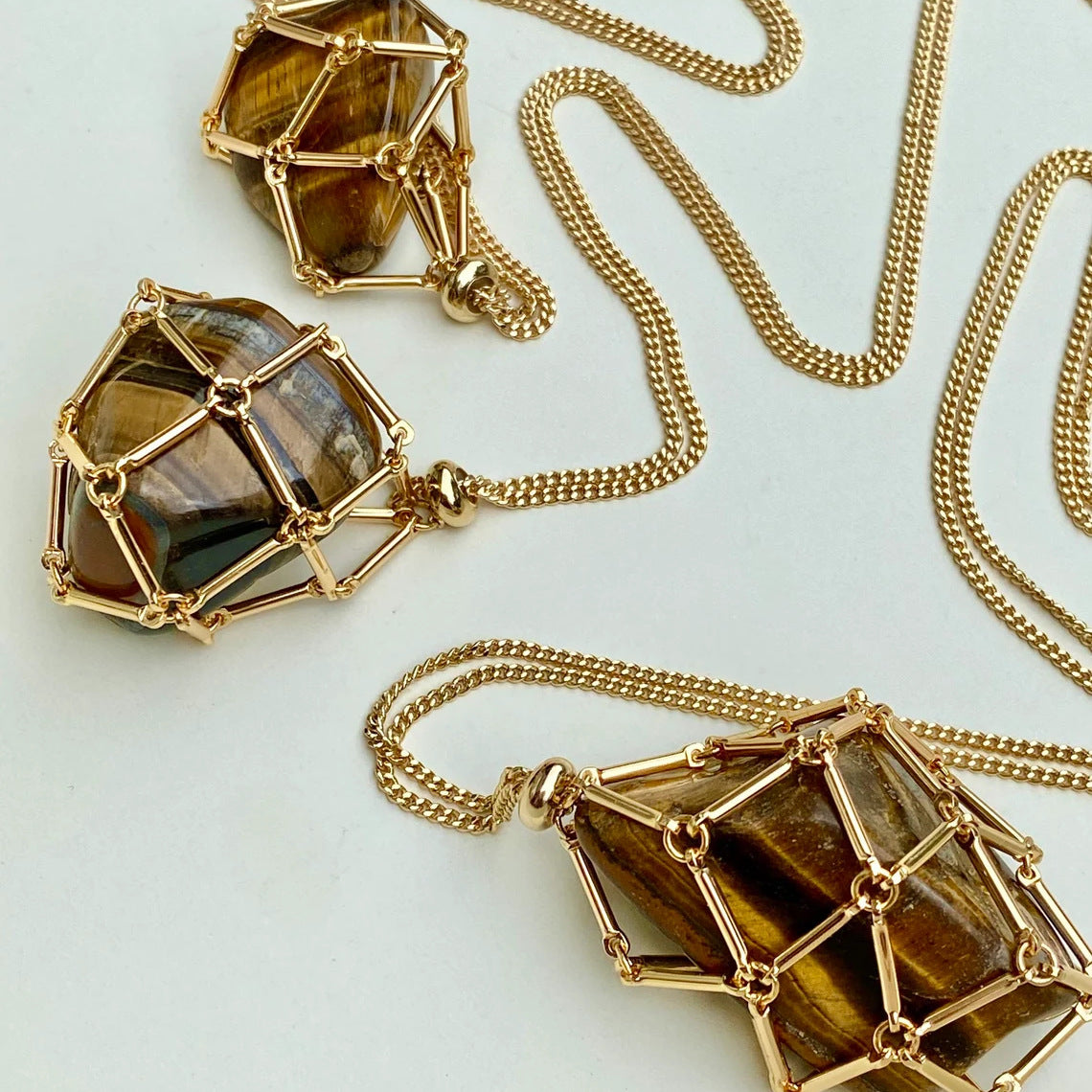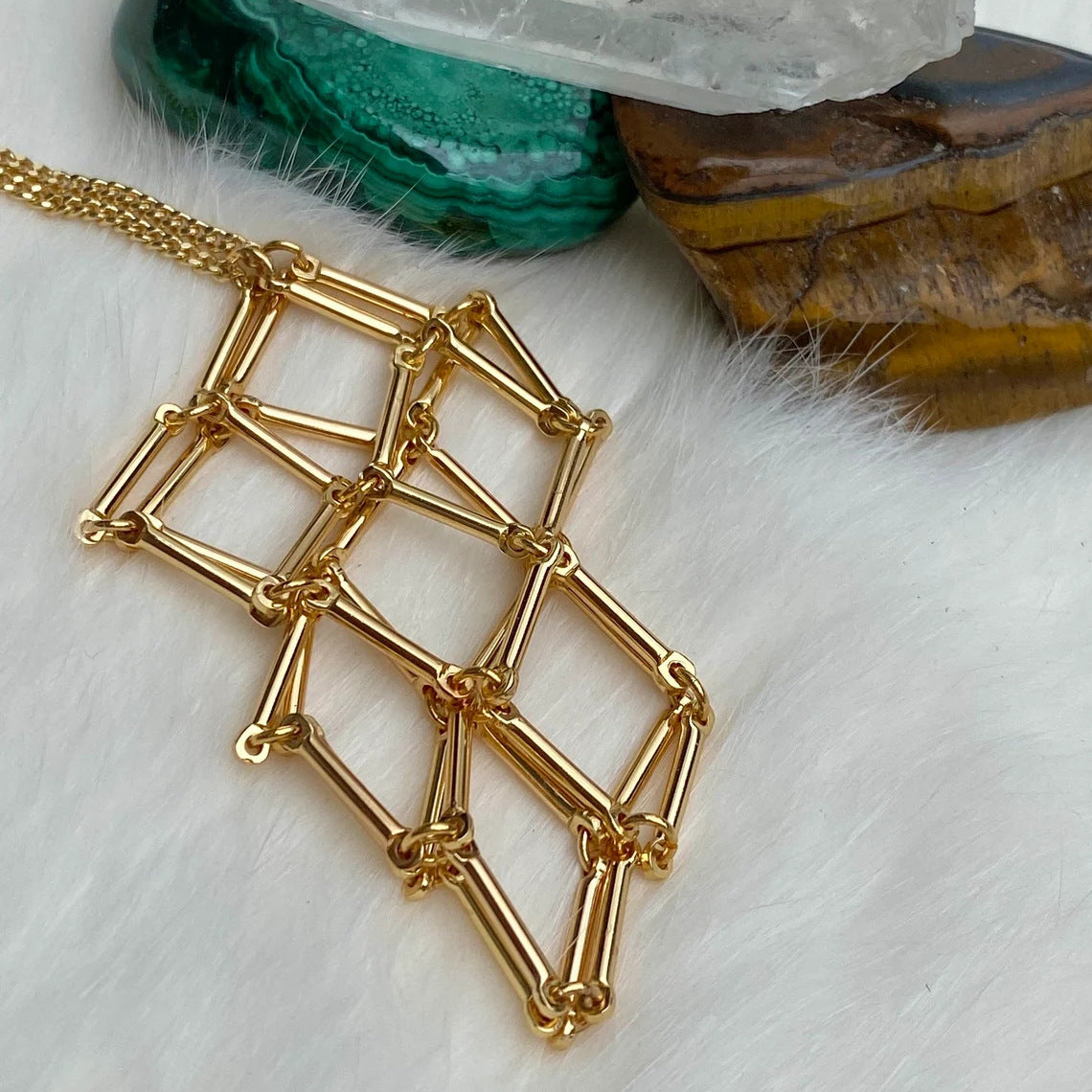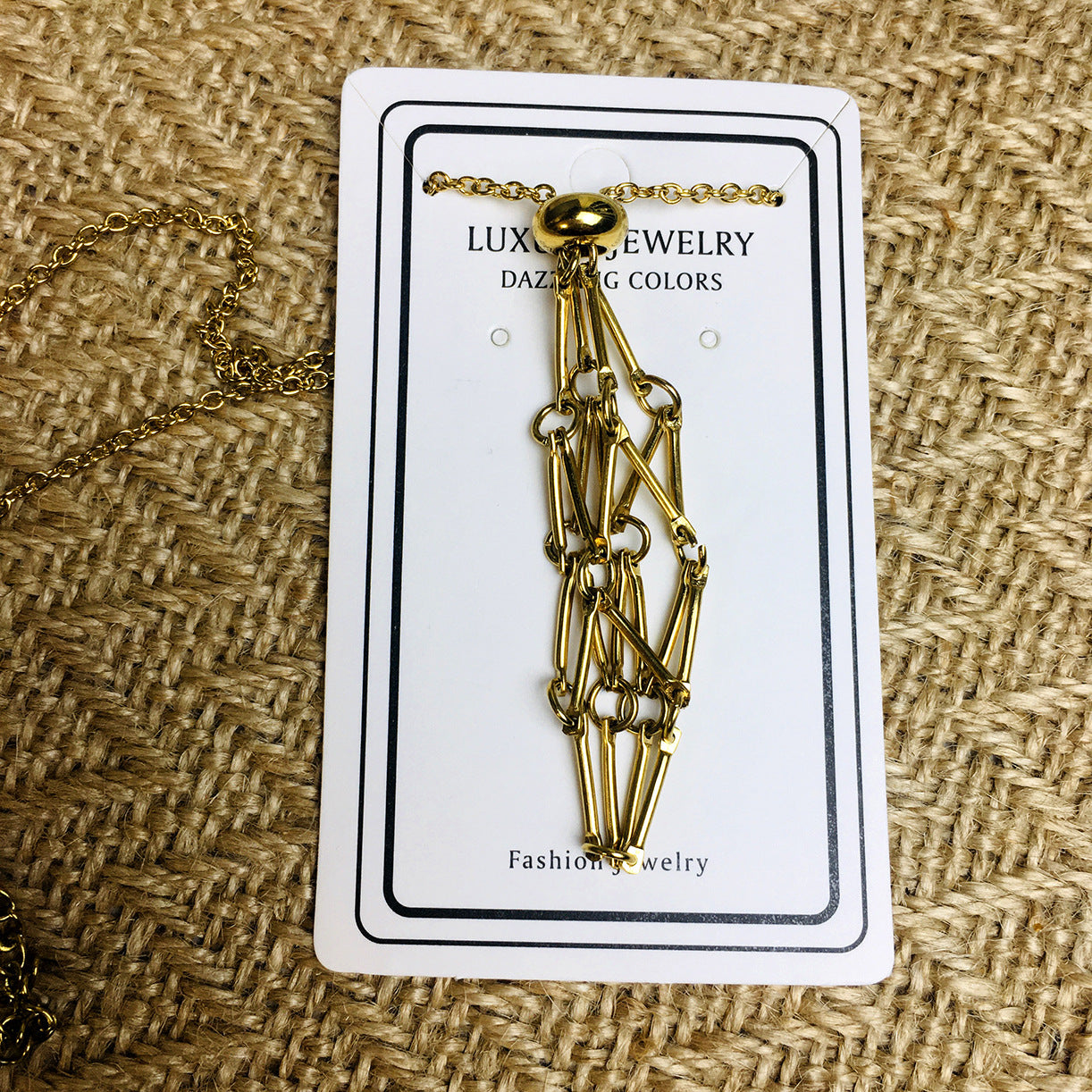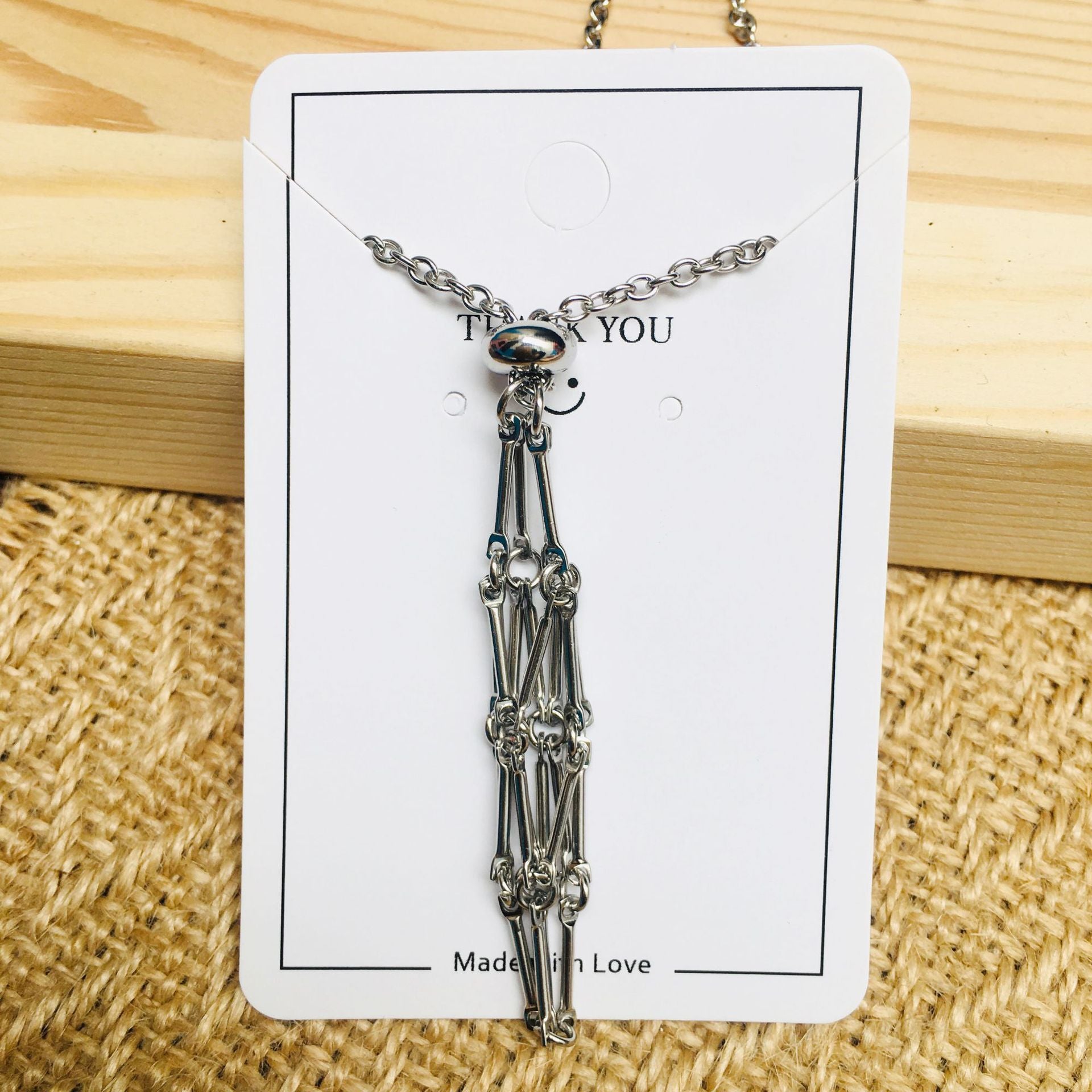 Gemstone Holding Necklace
Translation missing: en.products.product.price.regular_price
$23.99
Translation missing: en.products.product.price.sale_price
$23.99
Translation missing: en.products.product.price.regular_price
$39.99
Translation missing: en.products.product.price.unit_price
Tax included.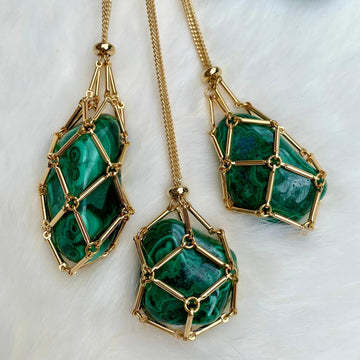 Gemstone Holding Necklace
Product description
Shipping & Return
This unique and beautiful necklace features a unique design with a metal holder that cradles a single, stunning stone of your choice. The metal is treated to provide a lovely antique finish, and the stone is your choice of either a delicate and shimmering pearl, a vibrant blue agate, or a timeless amethyst. This necklace is perfect for special occasions and adds an elegant touch to any outfit. Choose between gold or silver color.
Creating Elegant Style with a Single Stone Necklace

Adding a unique piece of jewelry to an outfit can complete a look and add a touch of elegance. Statement necklaces are a great way to do just that--but they can be intimidating. A single stone necklace, however, is an excellent way to add a subtle elegance to any wardrobe. This type of necklace features a metal holder with a single, beautiful stone, giving it a unique and sophisticated look.

The Benefits of Wearing a Single Stone Necklace

A single stone necklace has many advantages, the most obvious being its understated beauty. Depending on the stone that you choose, you can change up the look, ranging from the cool shimmer of a pearl to the vibrant colors of an agate or the timelessness of an amethyst. The metal holder is treated to give an antique finish, adding to the look and making the necklace as timeless as the stone.

What to Keep in Mind When Choosing a Single Stone Necklace

When selecting a single stone necklace, it is important to keep a few things in mind. First, it is best to choose a necklace with a metal holder that is treated to give an antique finish, as this will help the necklace stand the test of time. Additionally, it is important to pick a stone that complements your personal style and wardrobe. Finally, be sure to pick a necklace that you feel comfortable wearing so that you will be able to truly enjoy it.

How to Wear a Single Stone Necklace

A single stone necklace can be worn for any occasion, from a casual lunch to a formal event. This type of necklace adds an elegant touch to any outfit and is perfect for dressing up a T-shirt and jeans or complementing an evening gown. By coordinating the necklace with other jewelry pieces and choosing the right clothes, you can create an eye-catching look that will have heads turning.

So, why choose this necklace?

A single stone necklace is a beautiful and timeless jewelry piece. By choosing a necklace with an antique finish and a stone that best suits your style, you are sure to have a piece that you will enjoy for years to come. With a single stone necklace, you can add an elegant touch to your wardrobe and make any outfit a bit more special.
Processing time: Order processing for this product is usually processed and dispatched the same business day. If an order is placed during Saturday afternoon or during Sundays, the order will be processed the next business day. We will always do our best to minimize the processing time as much as possible.
Shipping time: Shipping time for this product is from 3 to 4 days. Orders shipped to Puerto Rico usually take between 1 to 3 days for delivery. This product is currently shipped only to the United States and Puerto Rico. 
30-Day Money-Back Guarantee: If for any reason you are not happy with your purchase you can return or exchange the product within 30 days. Please see our refund policy for more details.
Our goal is to offer you the best shipping options, no matter where you live. Every day, we deliver to hundreds of customers across the world, ensuring that we provide the very highest levels of responsiveness to you at all times. We offer fast standard shipping to all our customers, no matter where they are located.