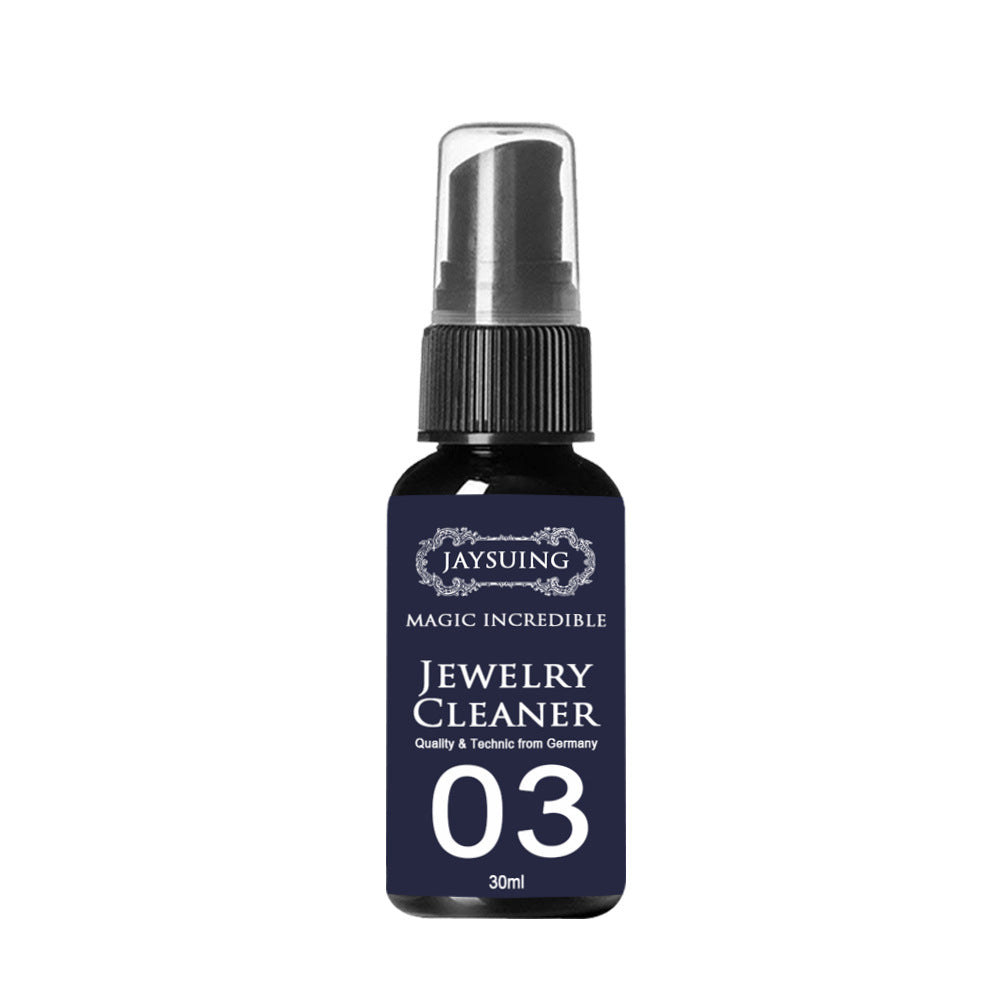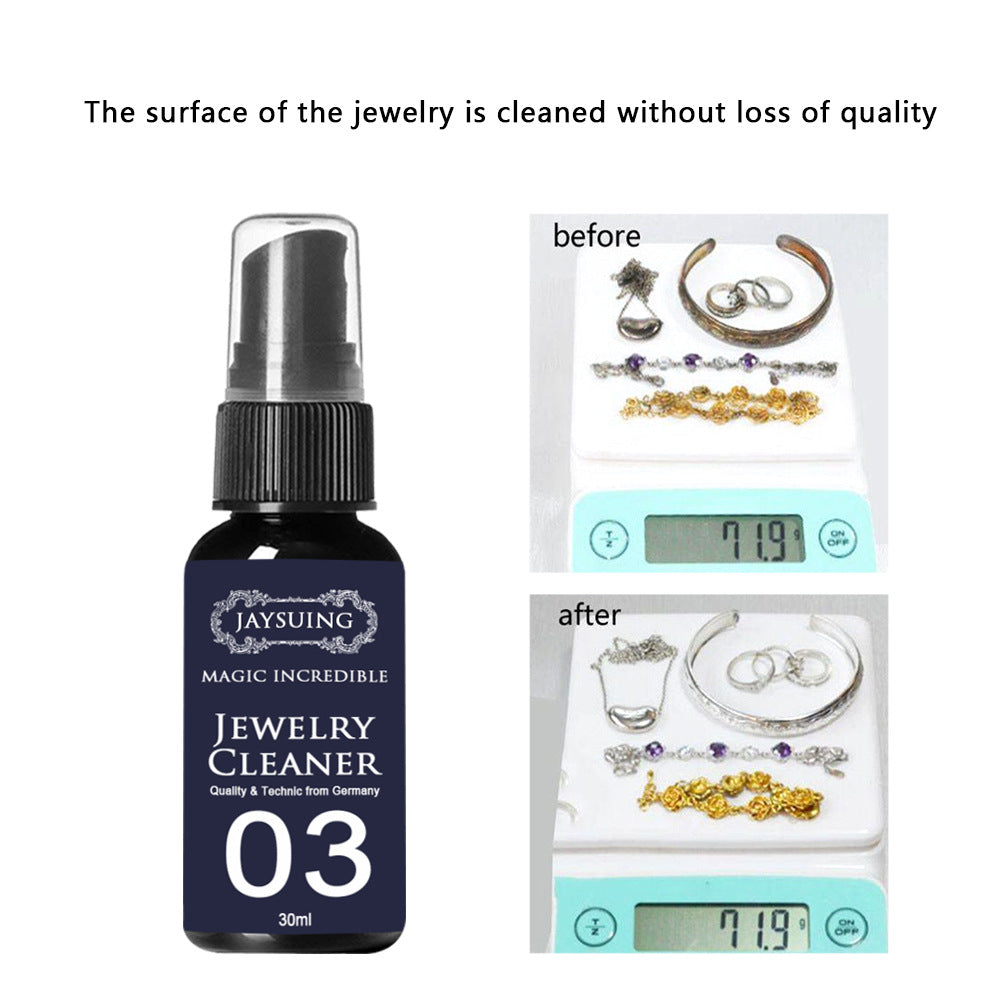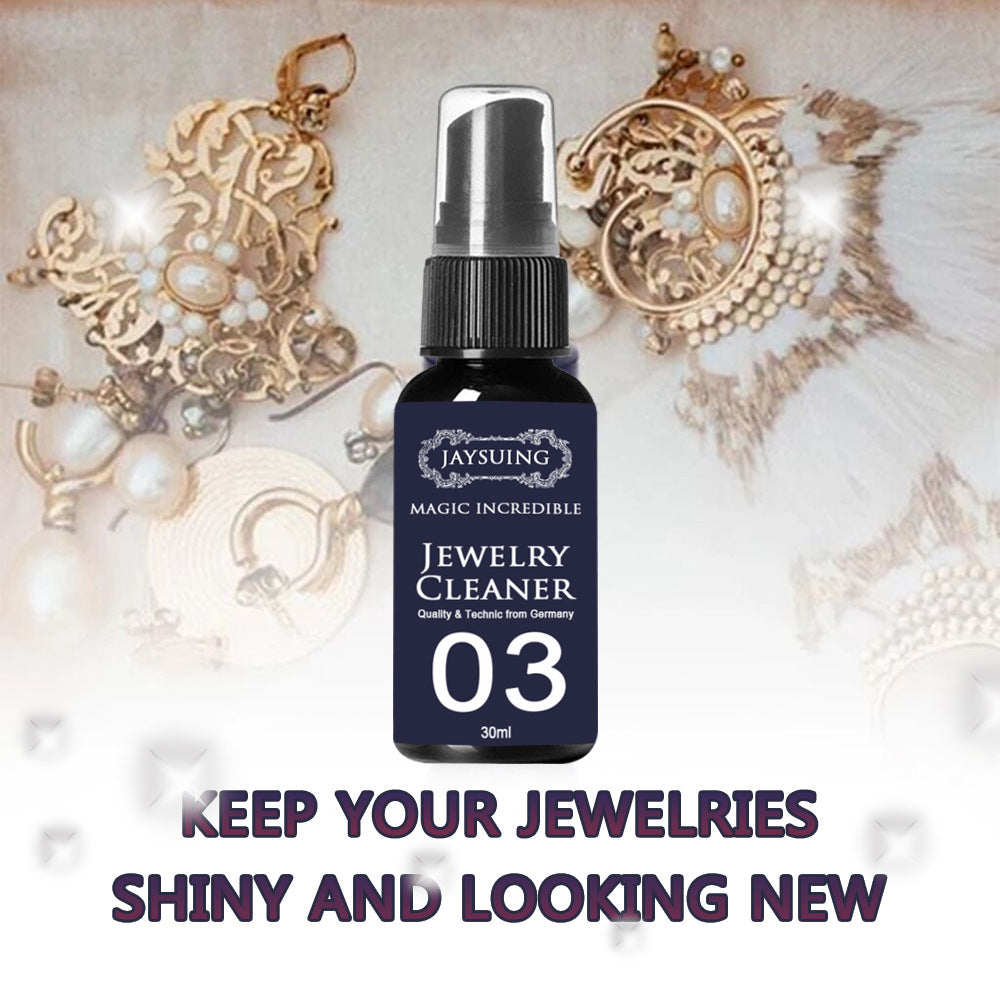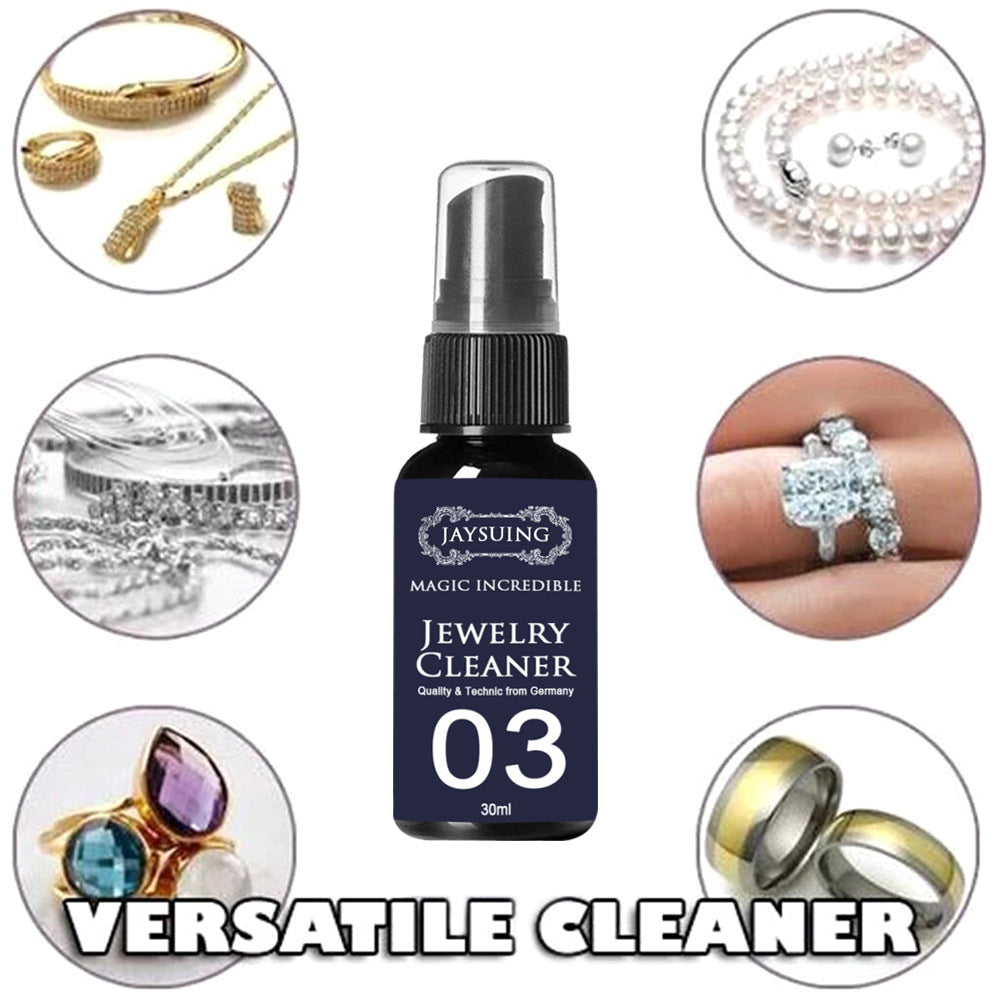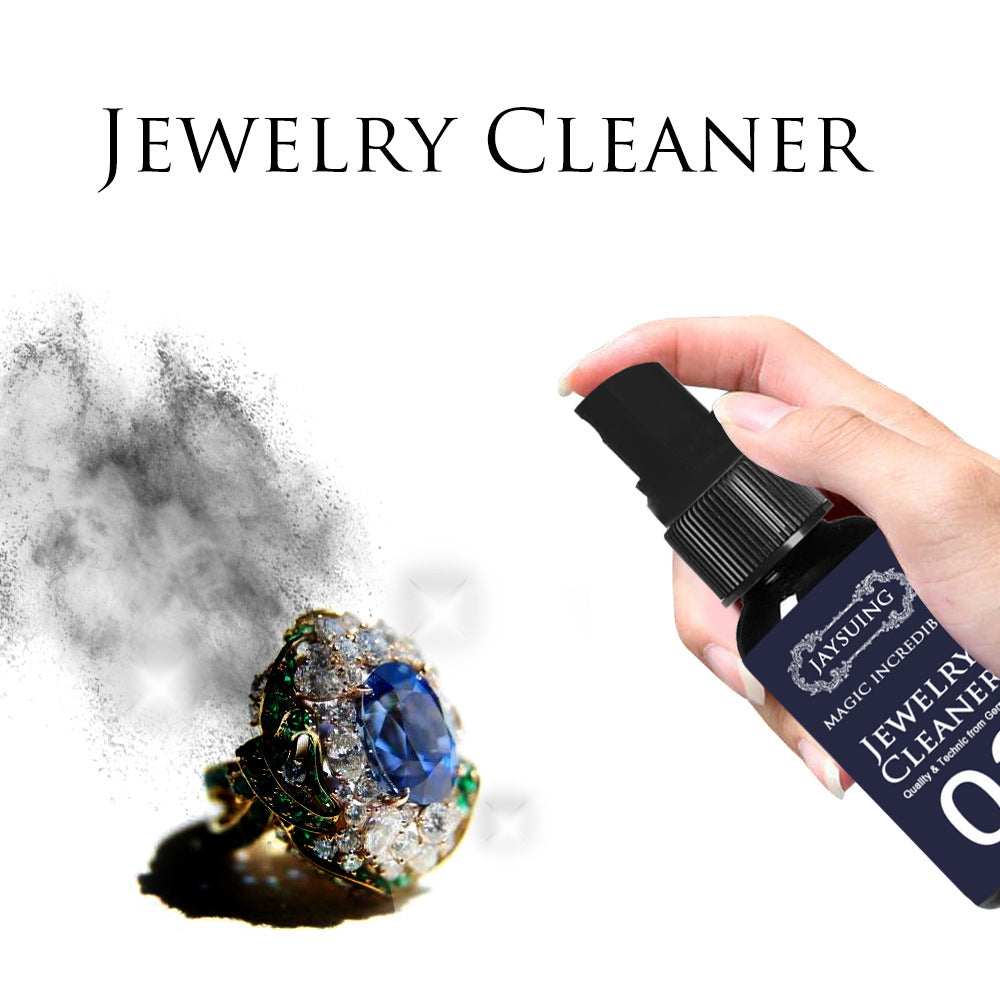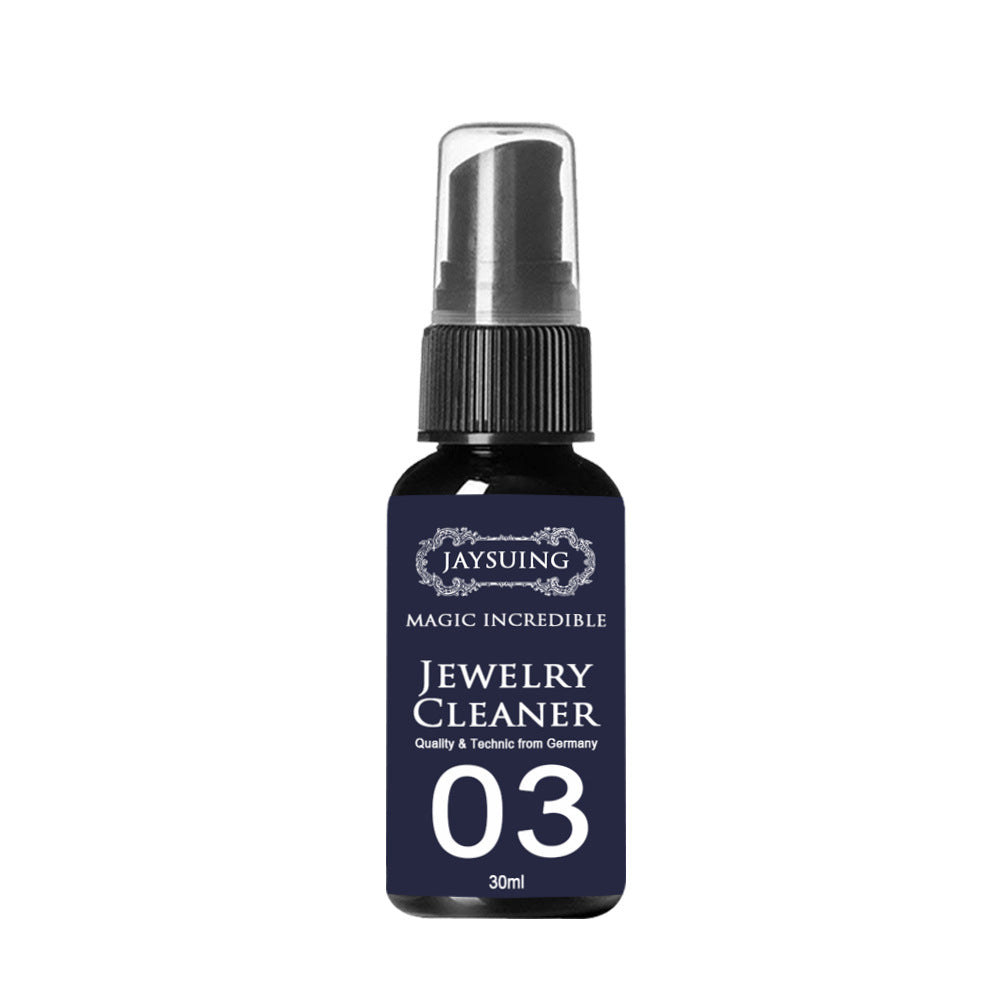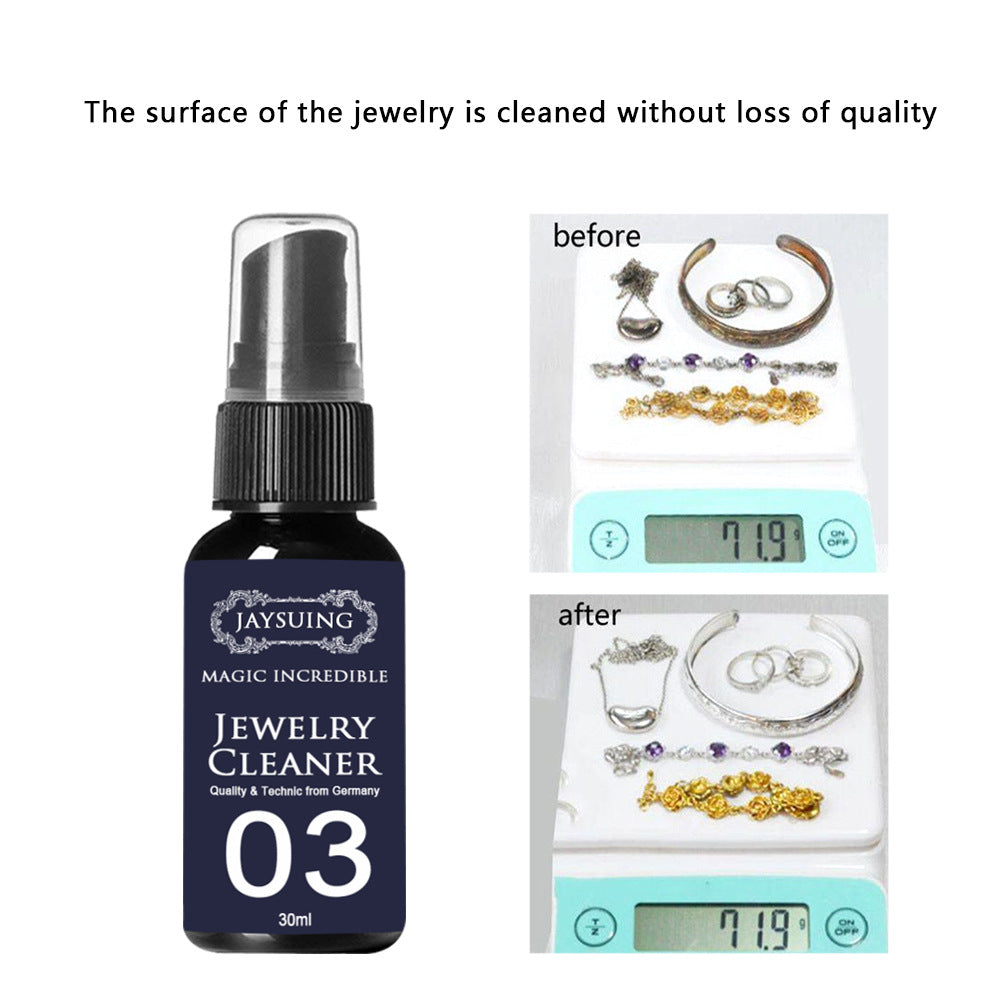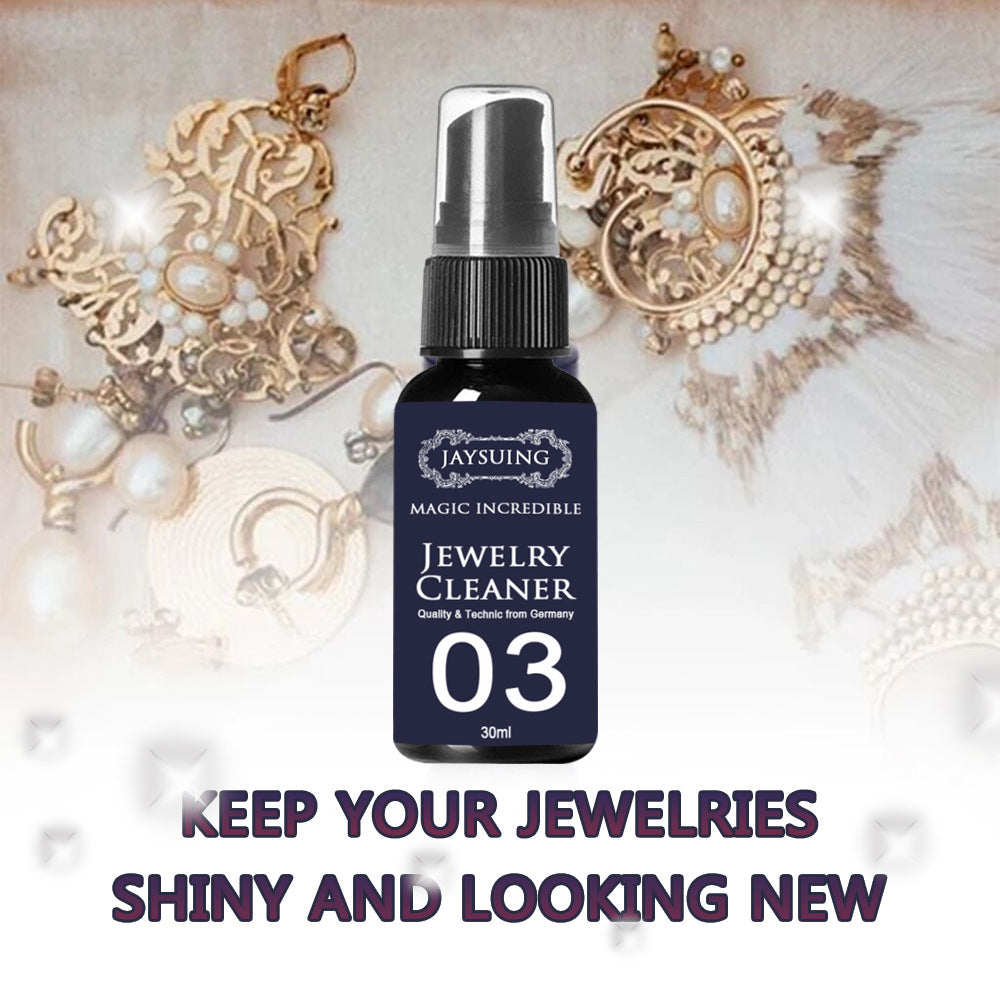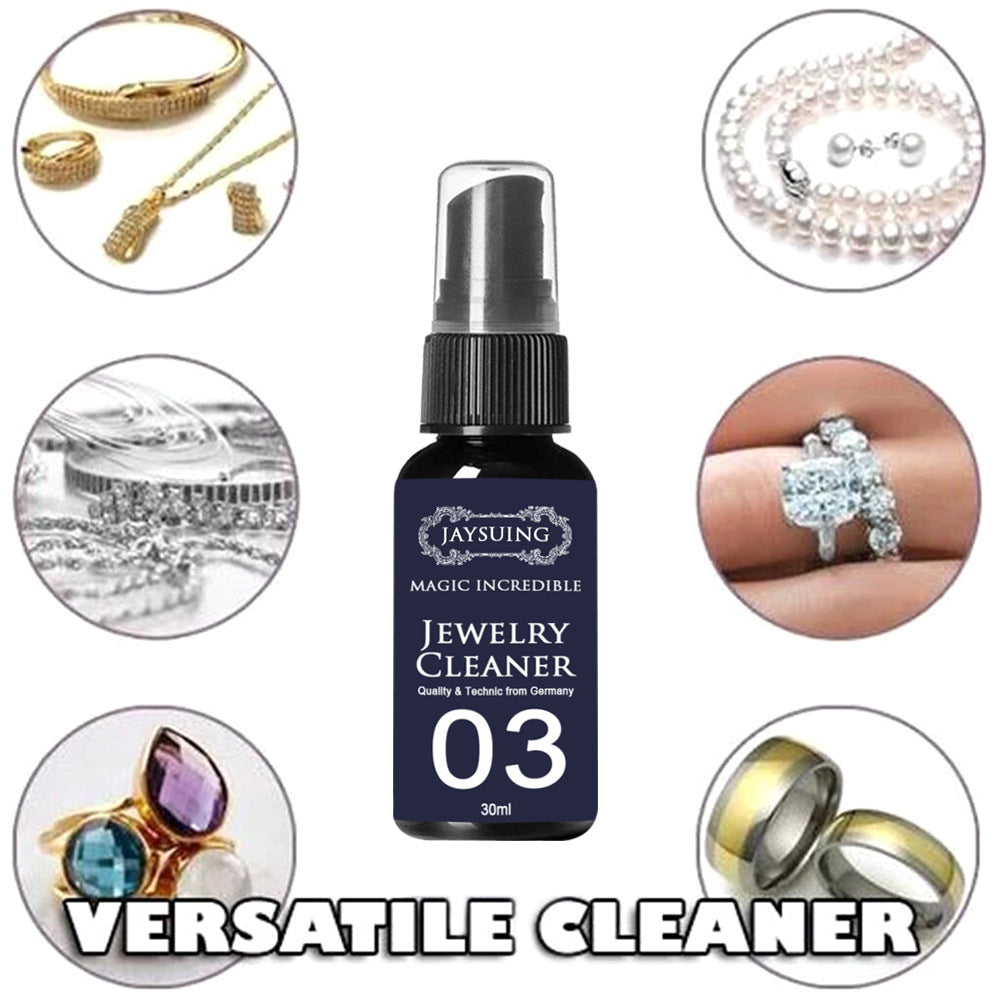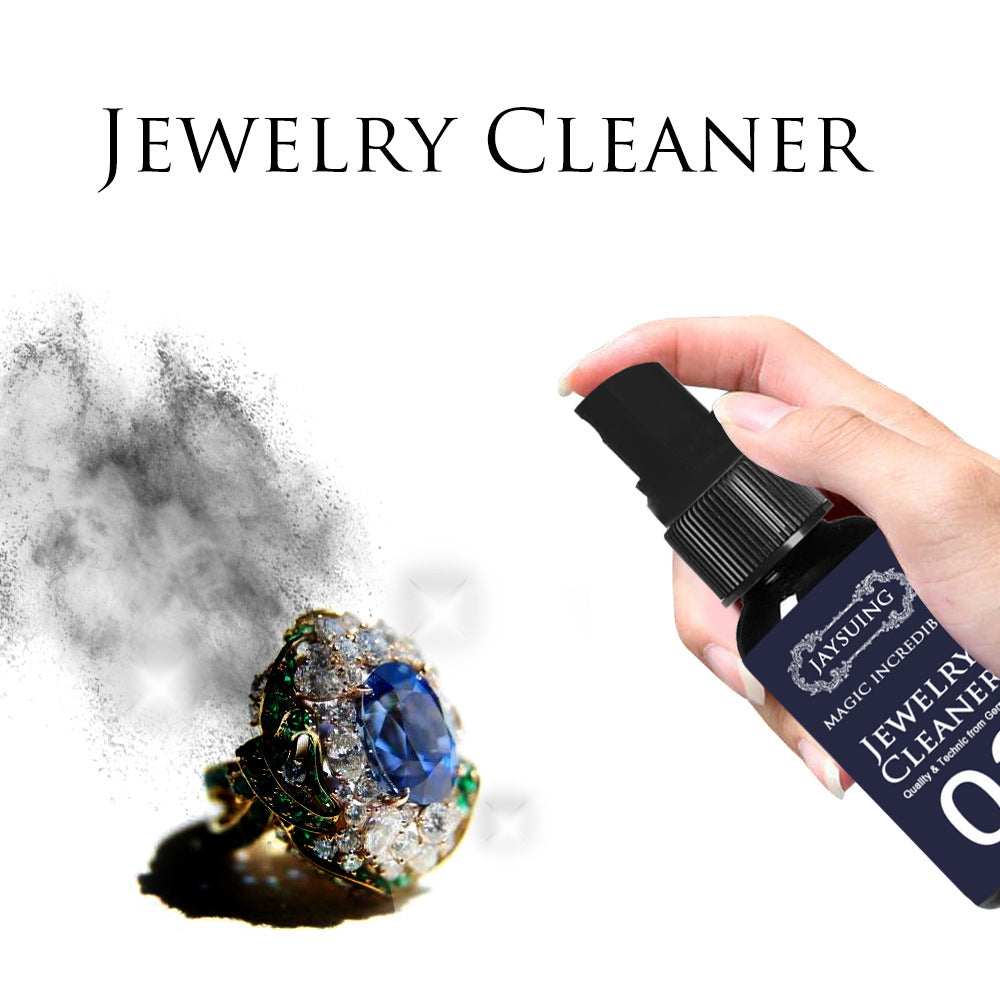 Jewelry Magic Cleaner (2-Pack)
Translation missing: en.products.product.price.regular_price
$14.99
Translation missing: en.products.product.price.sale_price
$14.99
Translation missing: en.products.product.price.regular_price
$29.99
Translation missing: en.products.product.price.unit_price
Tax included.

Estimated Delivery:Dec 05 - Dec 09

Free Shipping & Returns: 30-Day Guarantee
✴ QUICK POLISH FORMULA: Not Only Does It Provide Instant Cleansing; It Also Has a Powerful Quick-Acting Formula That Will Make Your Jewelry Shine with no Harmful Chemicals. This Jewelry Cleaner Spray can effectively restore any jewelry to a new look. The super-safe liquid formula lets you use it with confidence on anything you want to clean. Fast cleaning speed and strong cleaning ability.
✴ SAFE CLEANING AGENTS: Our Cleaning Agents Are Formulated To Safely Clean Gold, Silver, Stainless Steel, Titanium, Diamonds, Pearls, Porous Gems, Soft Gems, Enamel, Treated Gems, Etc. High-quality formula is used to ensure the safety of the user's skin and jewelry. Provides deep cleaning for jewelry without damaging or causing any discoloration. It also won't harm uncoated metal surfaces.
✴ EASY TO USE: Just Dip It In The Solution And Observe The Tarnished Jewelry Cleaned! Non-Abrasive: Our Solution Is Absolutely Free Of Ammonia Or Harsh Chemicals. Specially Formulated For Deep Cleaning Without Damaging Your Jewelry With Abrasive Chemicals.
✴ LONG-LASTING LUSTER: This Solution Will Restore The Tarnished Jewelry To Its Original Luster And Beautiful Effect For 12 Months. The Jewelry Cleaner Spray keeps your jewelry in a stately luster and prevents long-term degradation. Even though it's always exposed to dust and moisture, you don't have to clean your work as often.
✴ NON_TOXIC: 100% Non-Toxic And Biodegradable.
General: Accessories That Perfectly Remove Gloss, Including Necklaces, Earrings, Rings, Bracelets, Etc.
✴ WIDE APPLICATION: The Jewelry Cleaner Spray is safe to use on various precious jewelry including gold, stainless steel, titanium, diamond, CZ, pearls, beads, porous stones, soft stones, watches, etc.
✴ EXCELLENT GIFT: The Jewelry Cleaner Spray is a perfect present for your family and friends, helping them restore the luster of their jewelry. Everyone will love it.
Specifications:
✴ Safe and reliable to use, ammonia-free and non-irritating.
✴ Deep cleaning your jewelry without containing abrasive materials.
✴ Safe to use on jewelry without worrying about product abbrassion.
✴ Maintain the gloss without harming uncoated metal surfaces.
✴ Can be used on gold, stainless steel, titanium, diamond, CZ, pearls, beads, porous stones, soft stones, etc.
Using Instructions:
1. Squeeze an appropriate amount of product onto the sponge,
2. Wipe the sponge with this product back and forth on the jewelry surface where you need it until the surface is smooth.
3. Wipe with a towel to finish.
We offer free shipping on most items and fast delivrey. We also offer expedited shipping for a faster delivery.
We will replace or refund your purchase. Contact us if there is any issue with your order.
We are very serious about security. Our website is Level 1 PCI DSS compliant. This ensures you can have peace of mind when shopping from our store.
We accept several payment methods, so you can use one that is most convenient to you. This includes Paypal, GPay, Credit Cards, and more.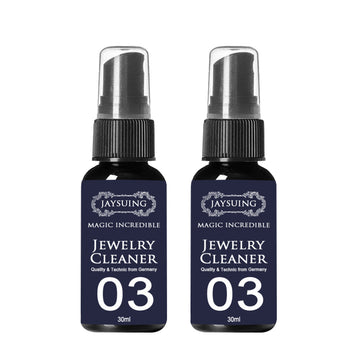 Jewelry Magic Cleaner (2-Pack)