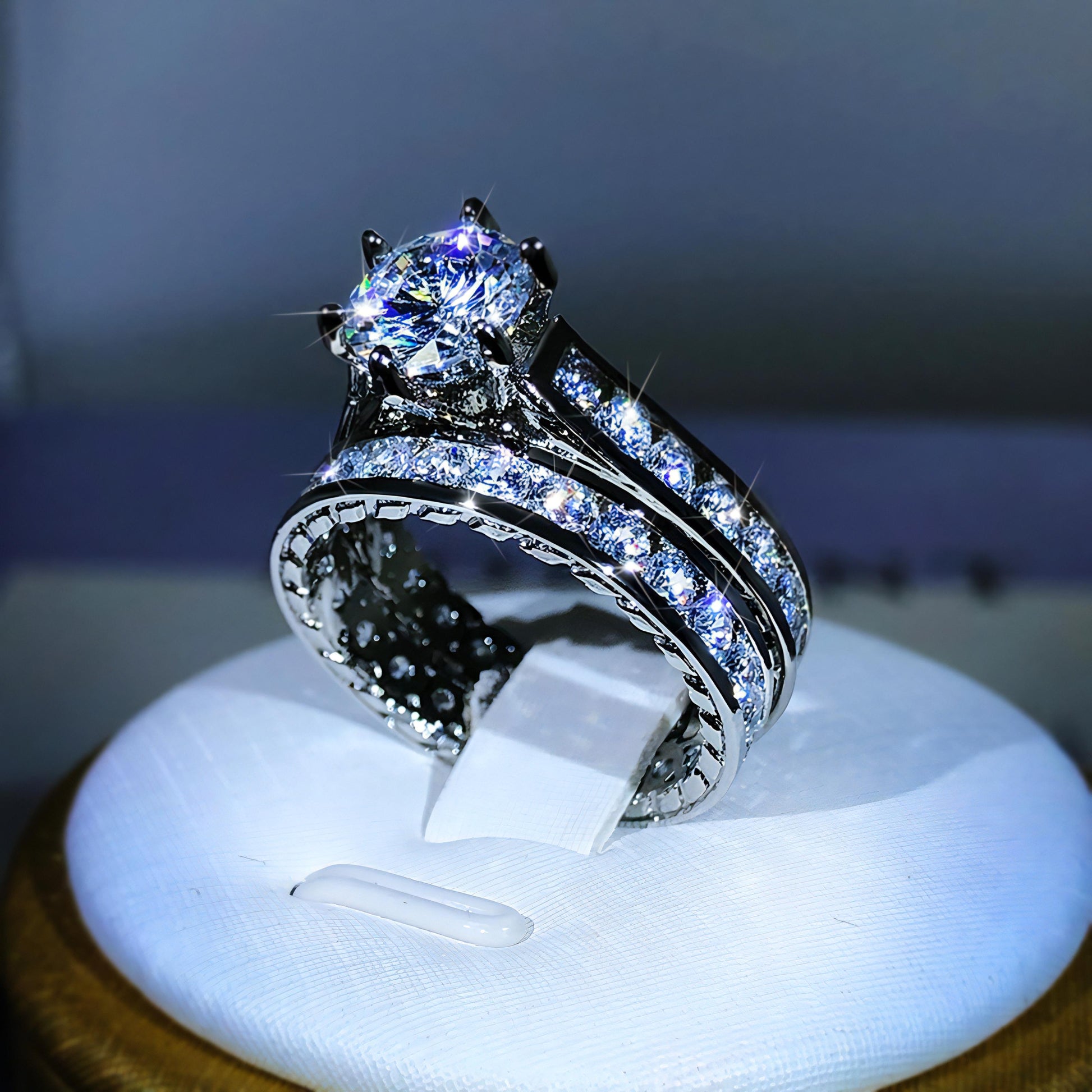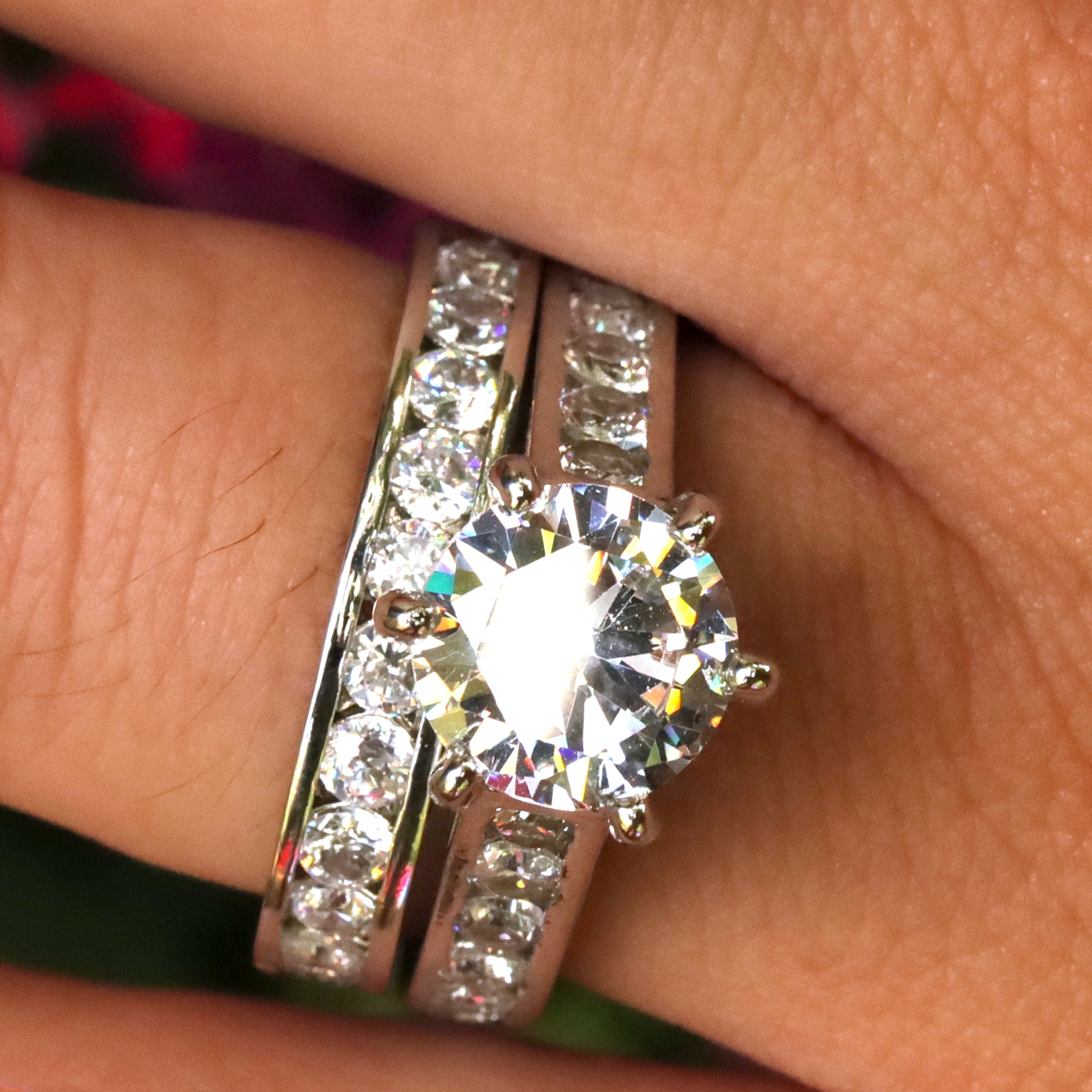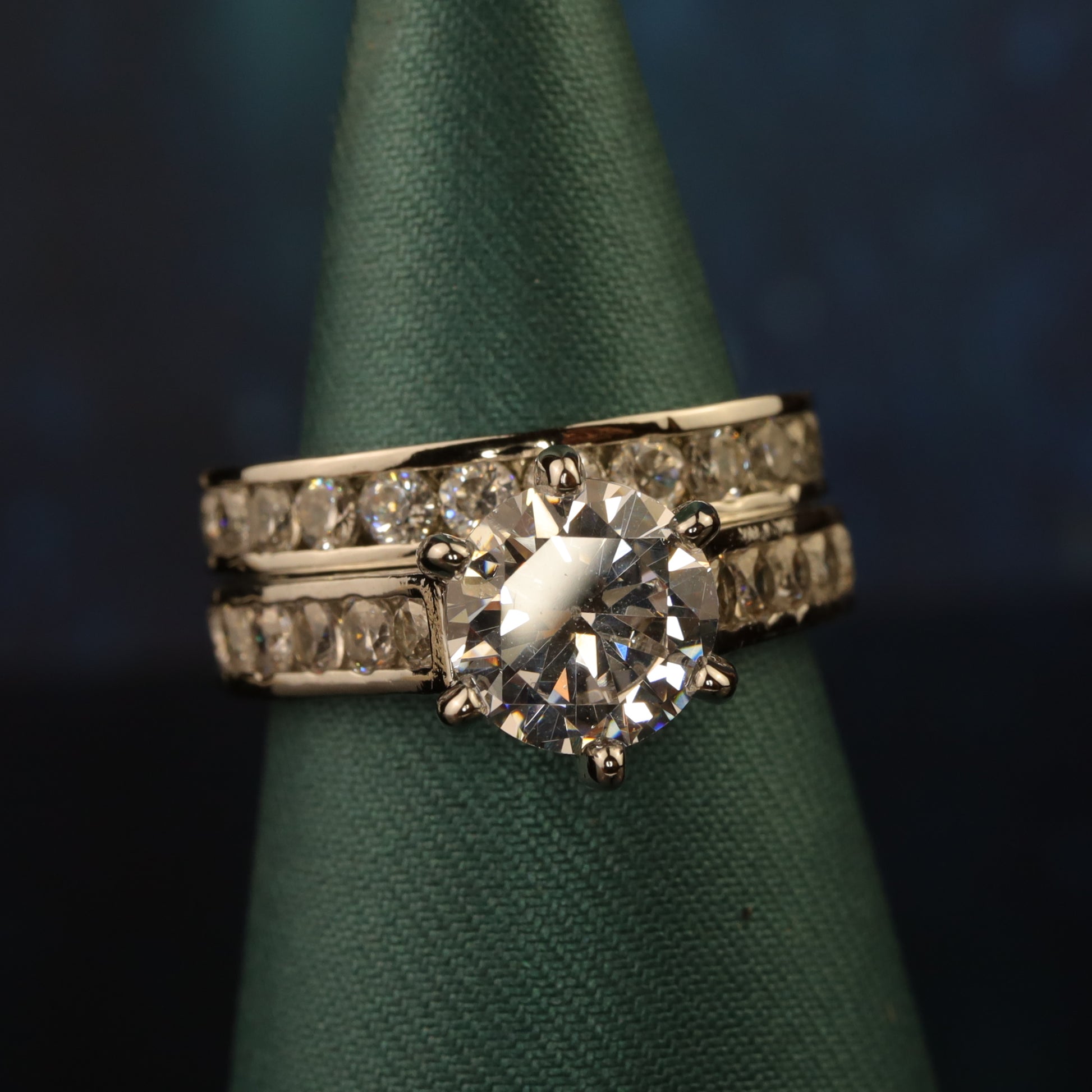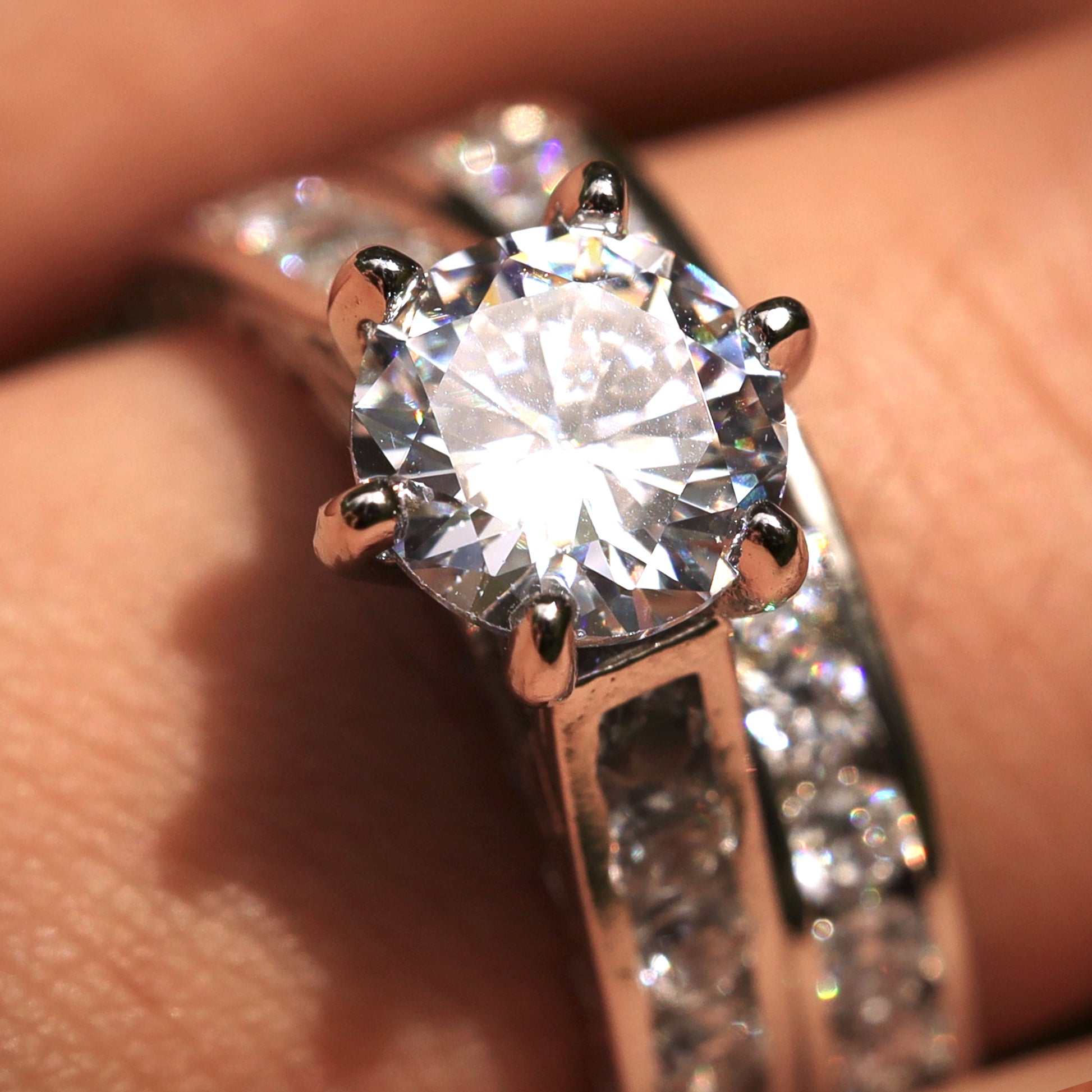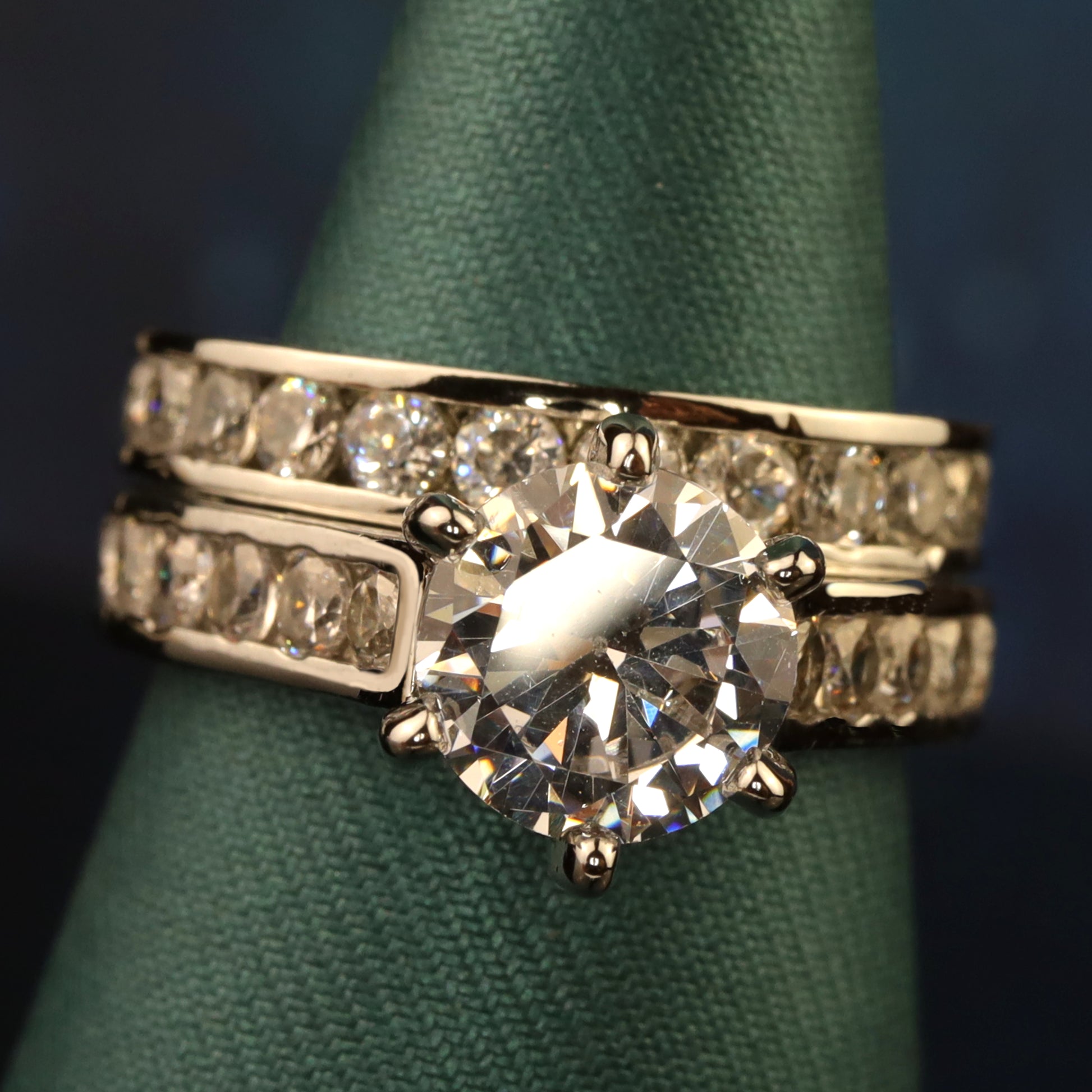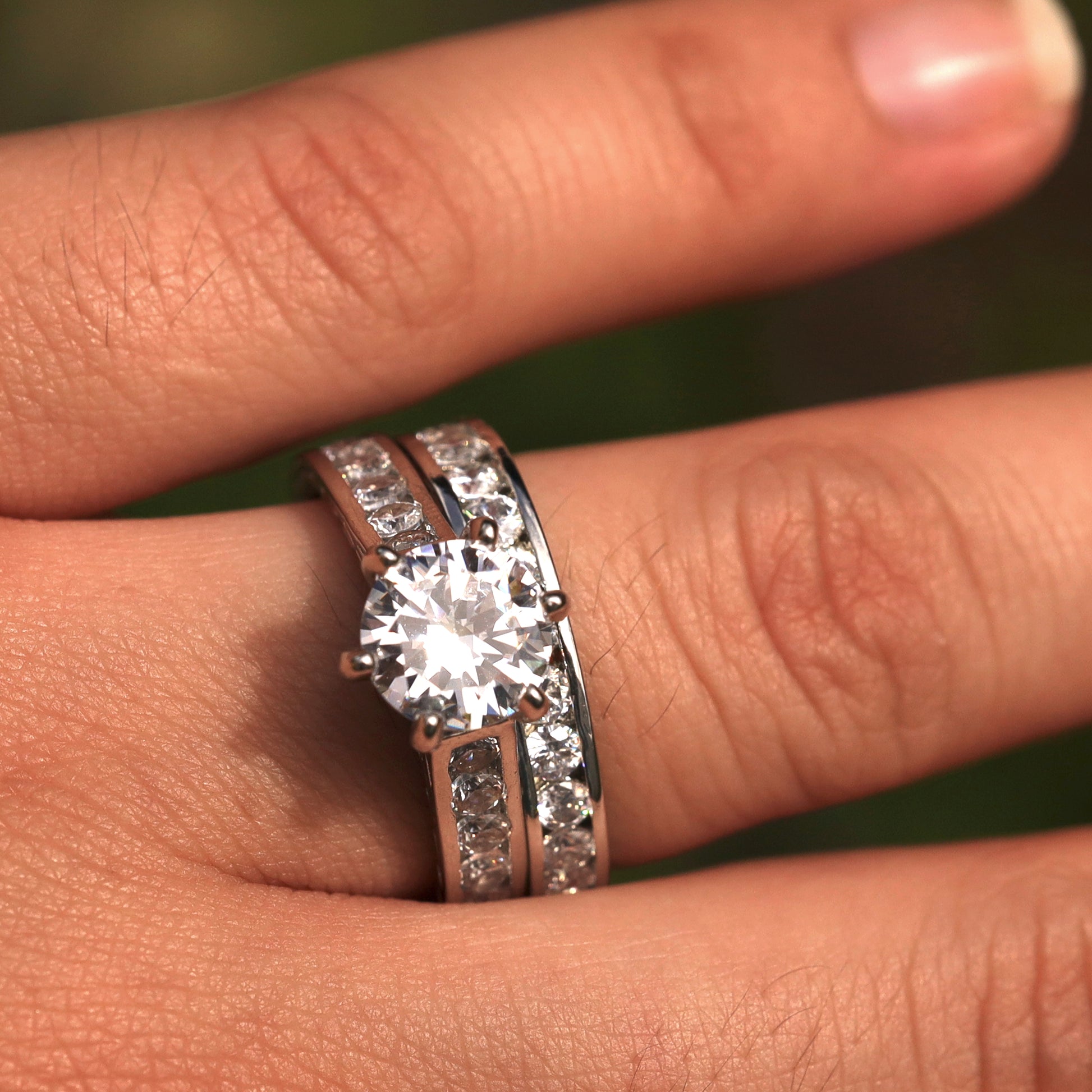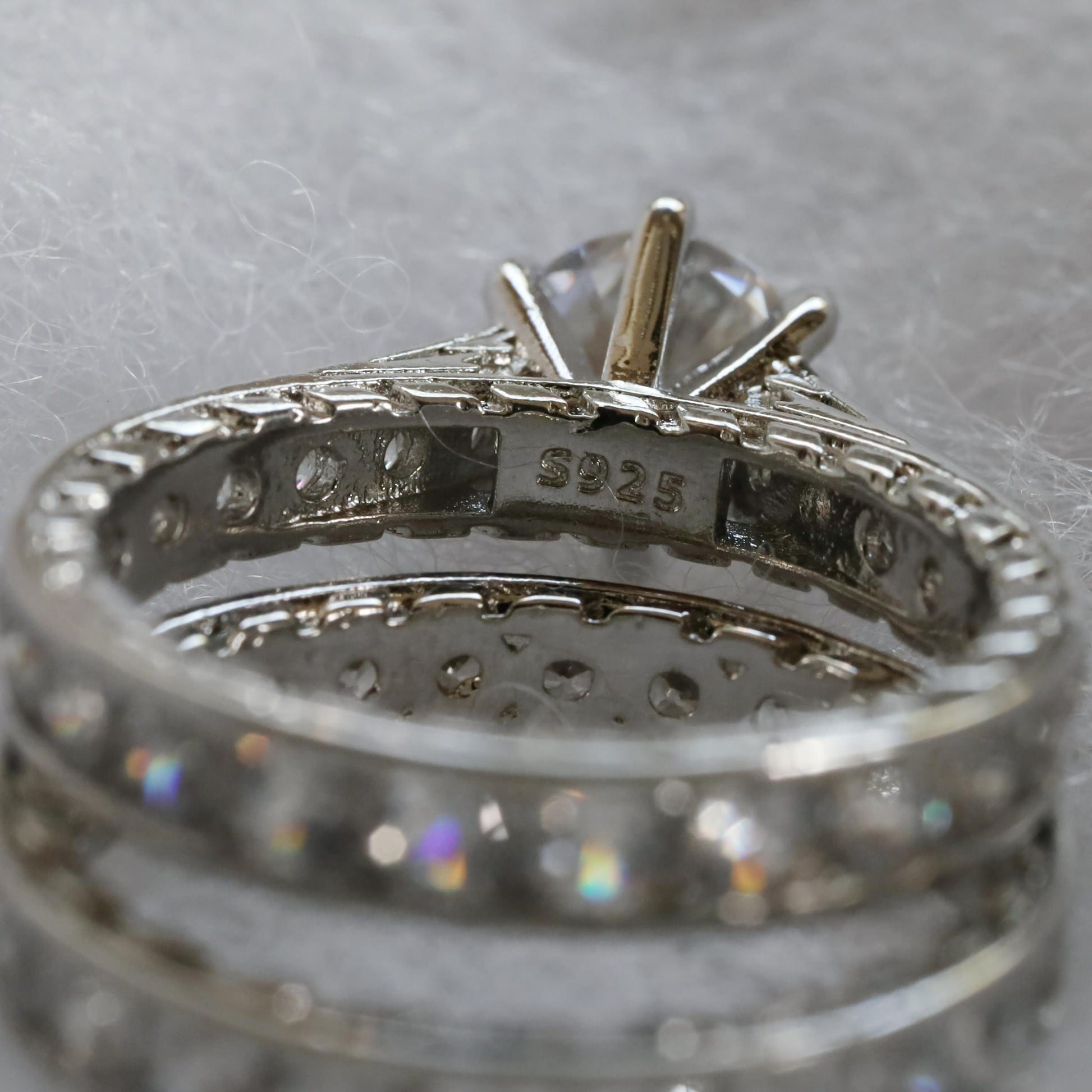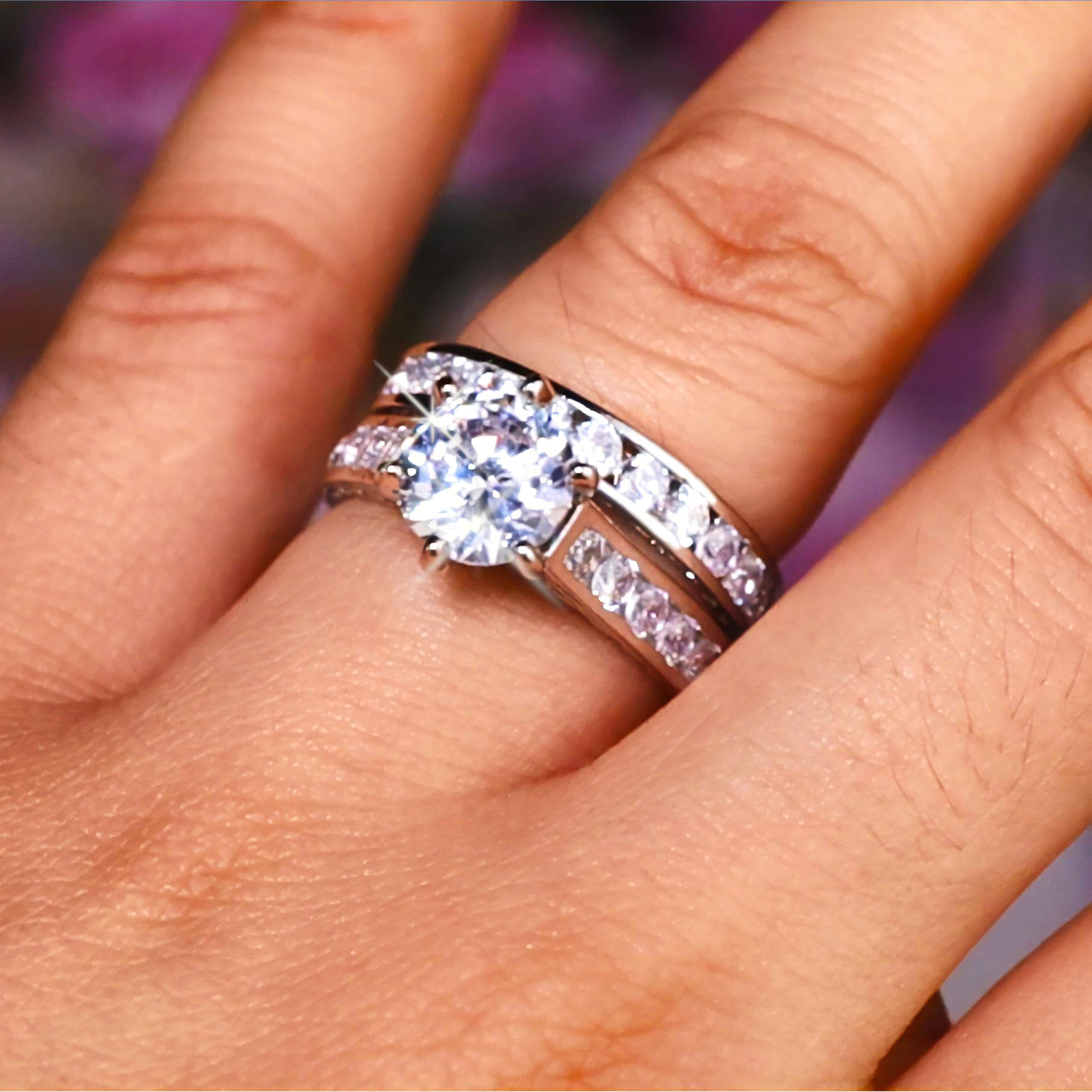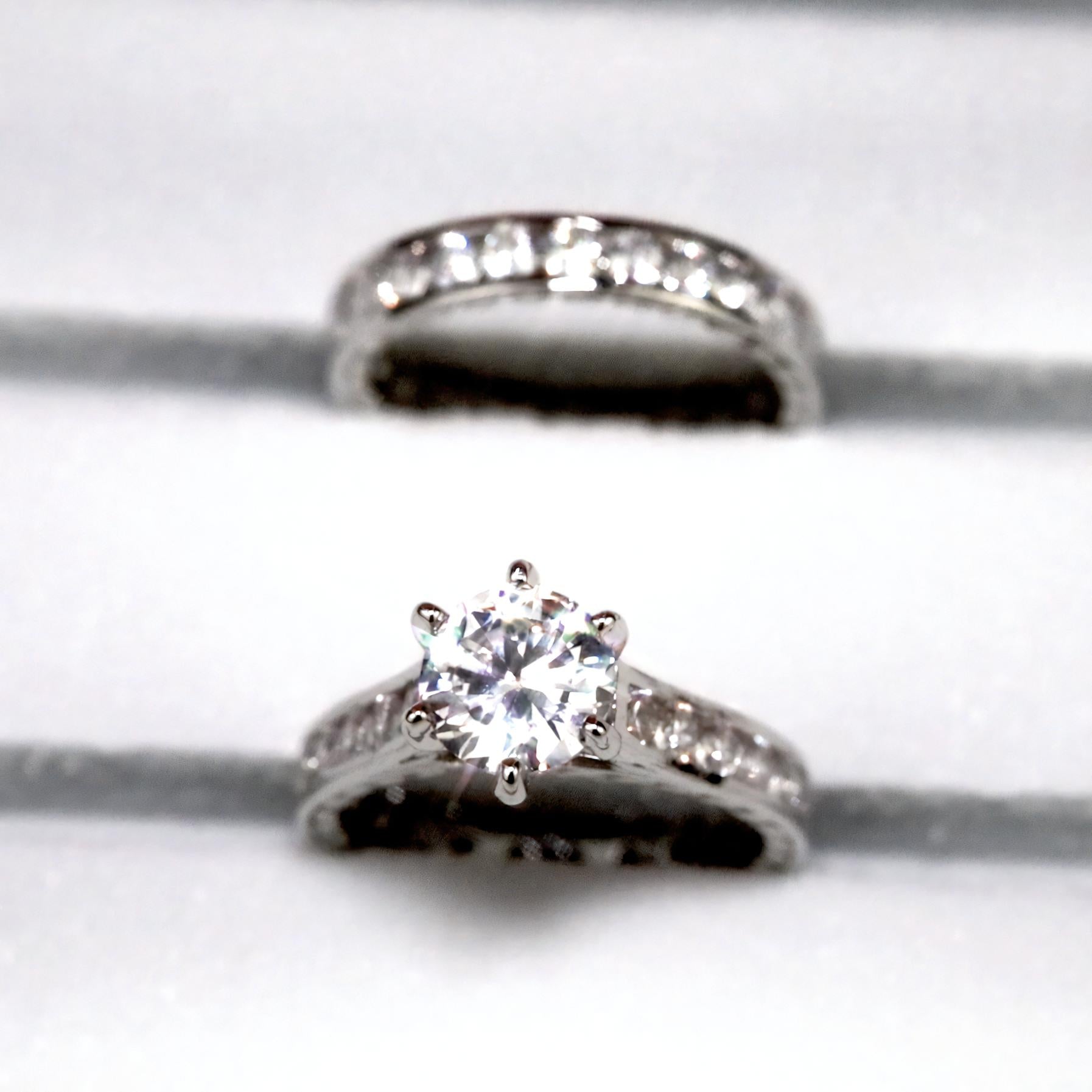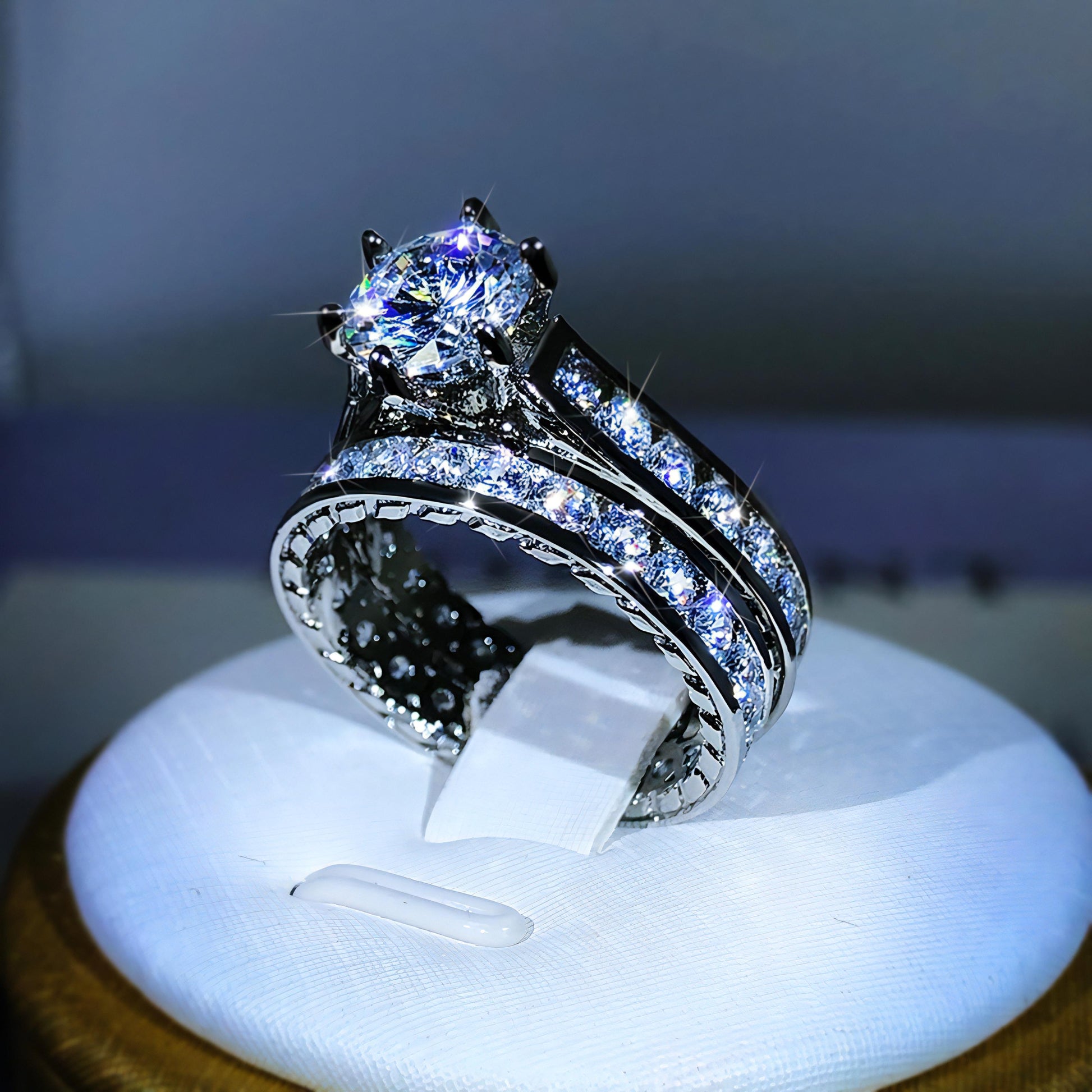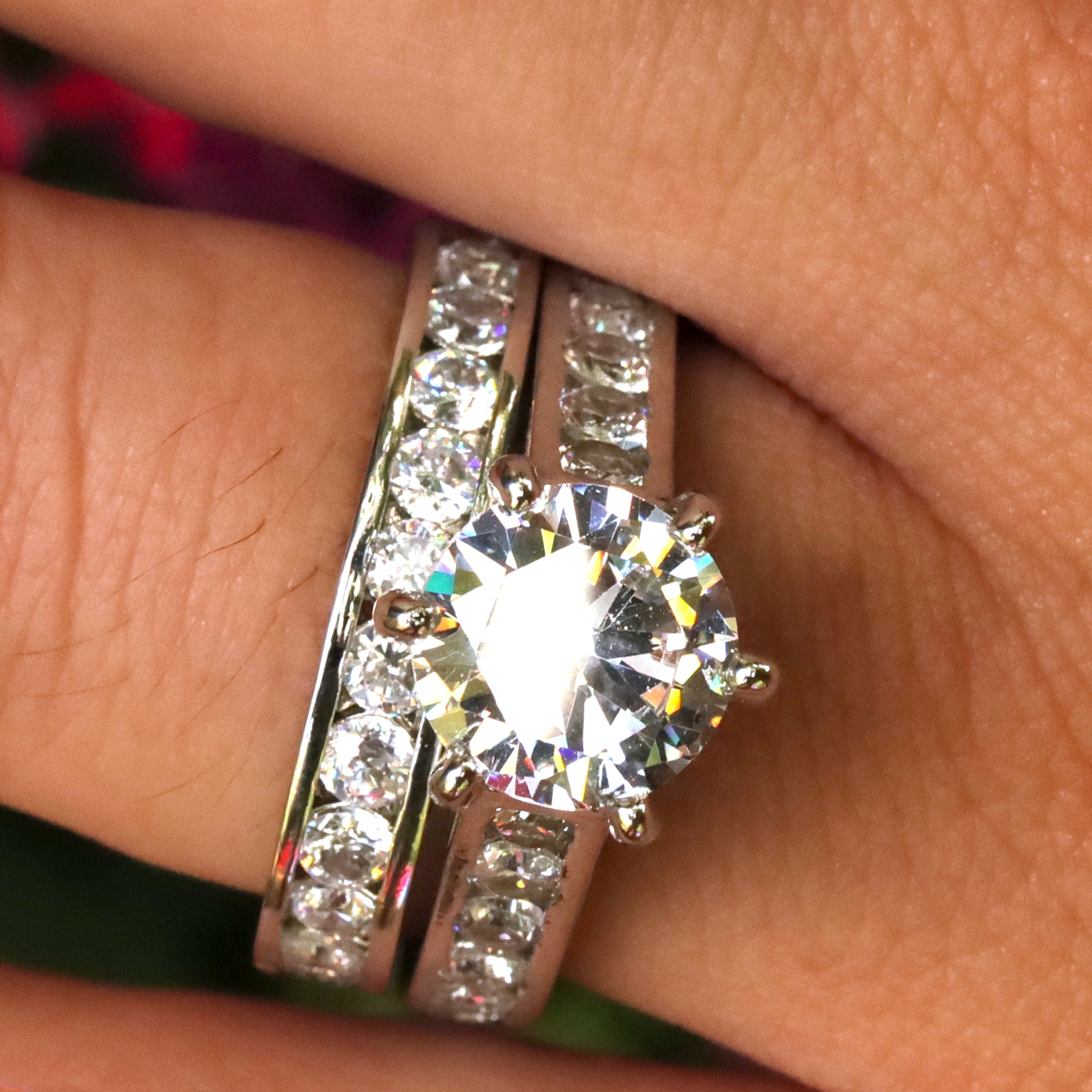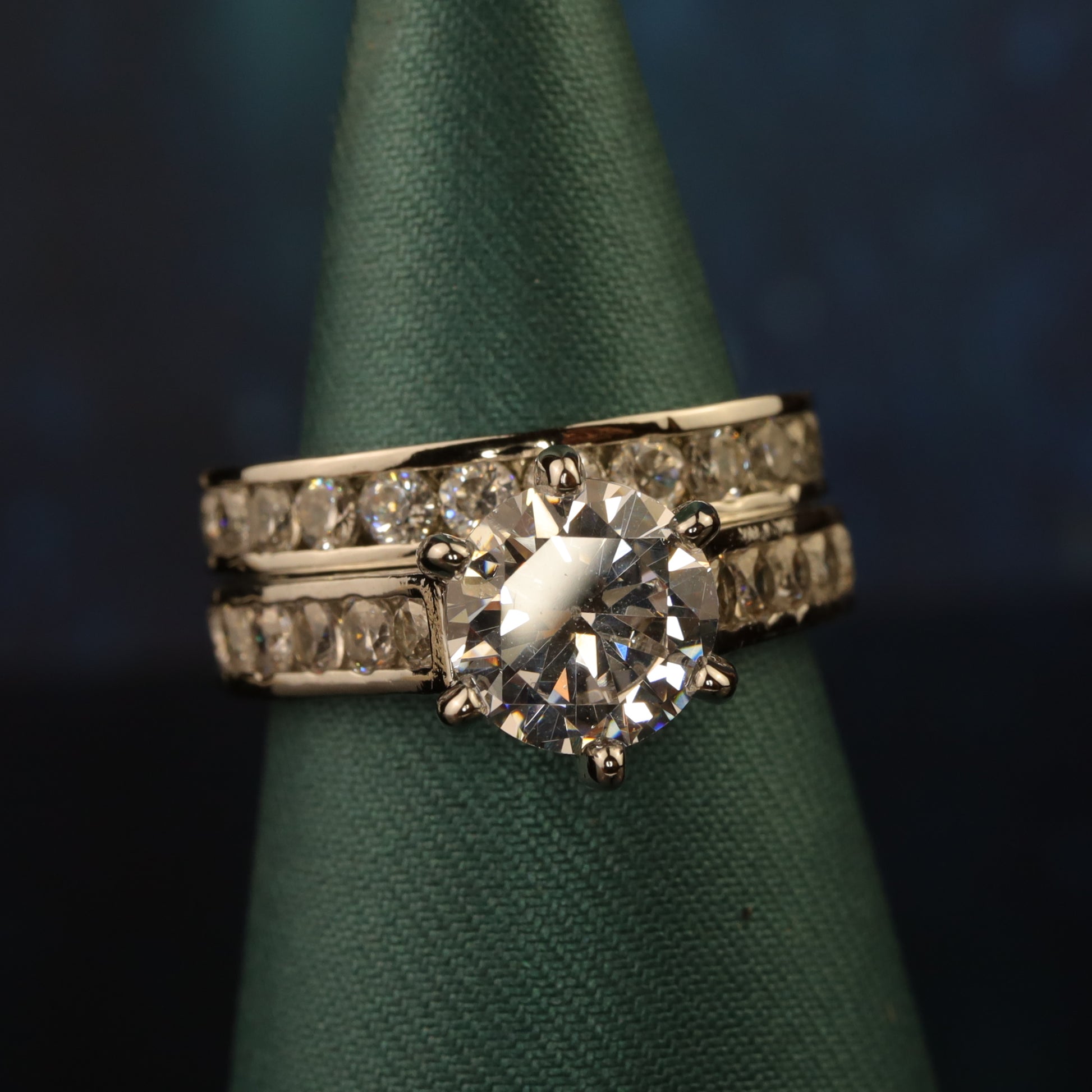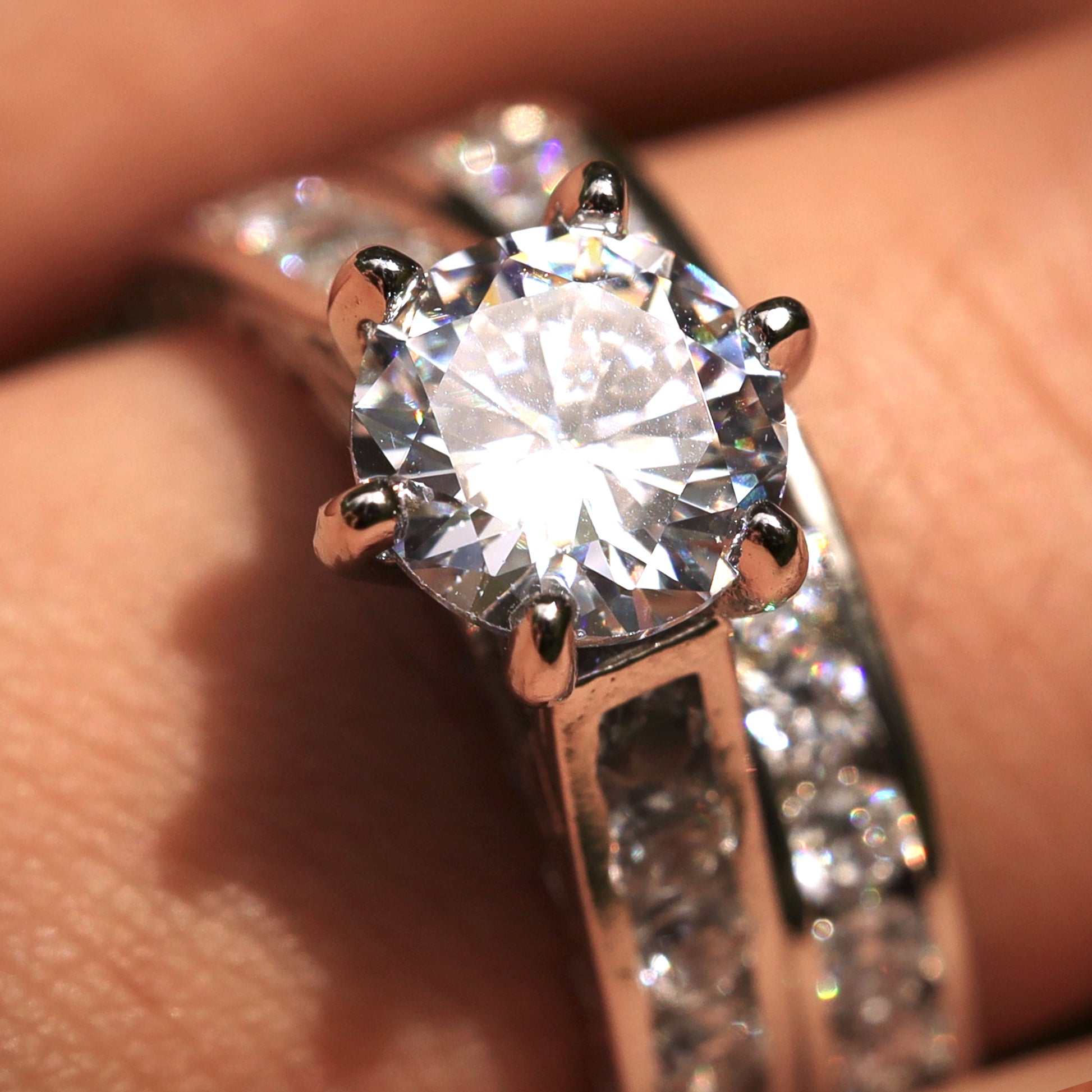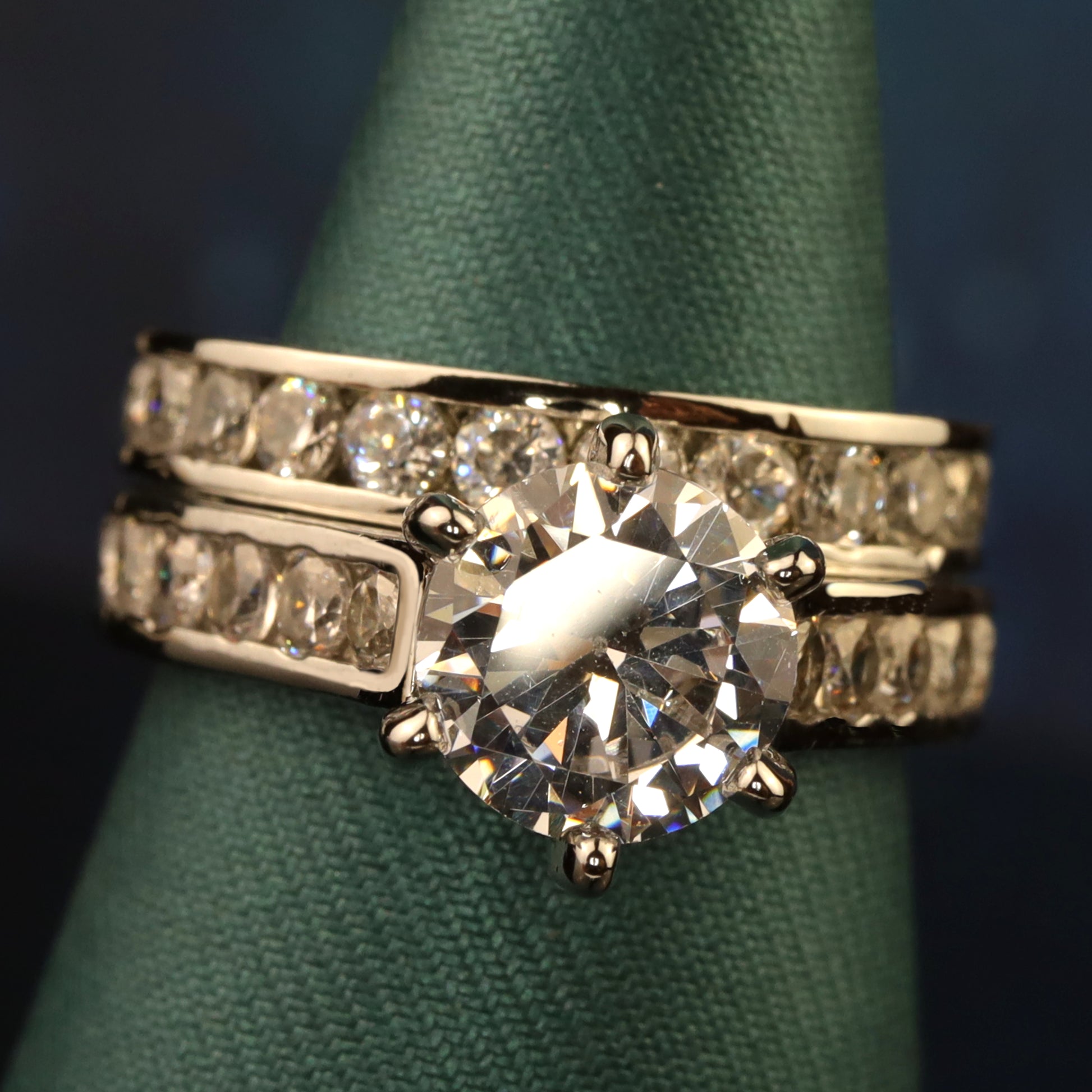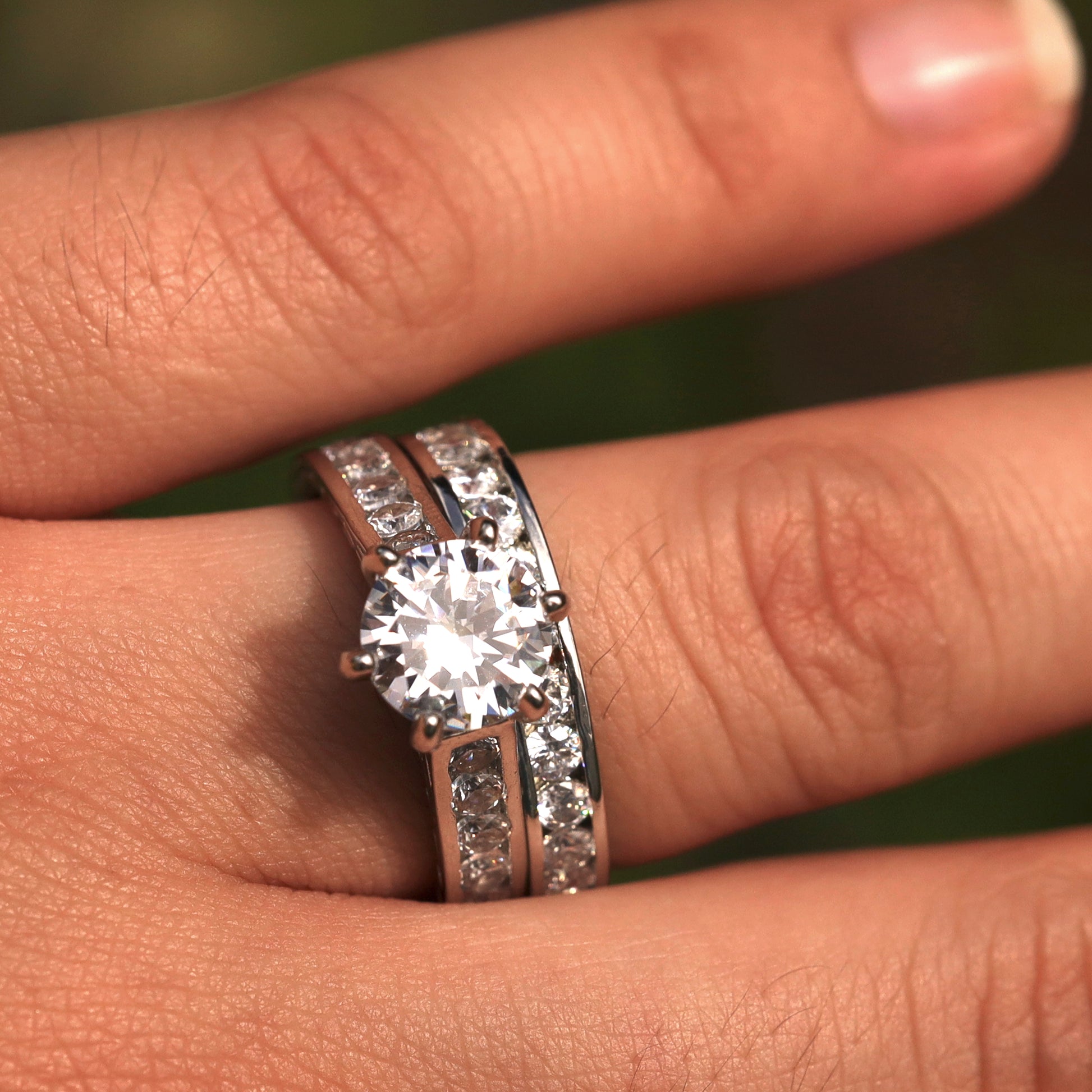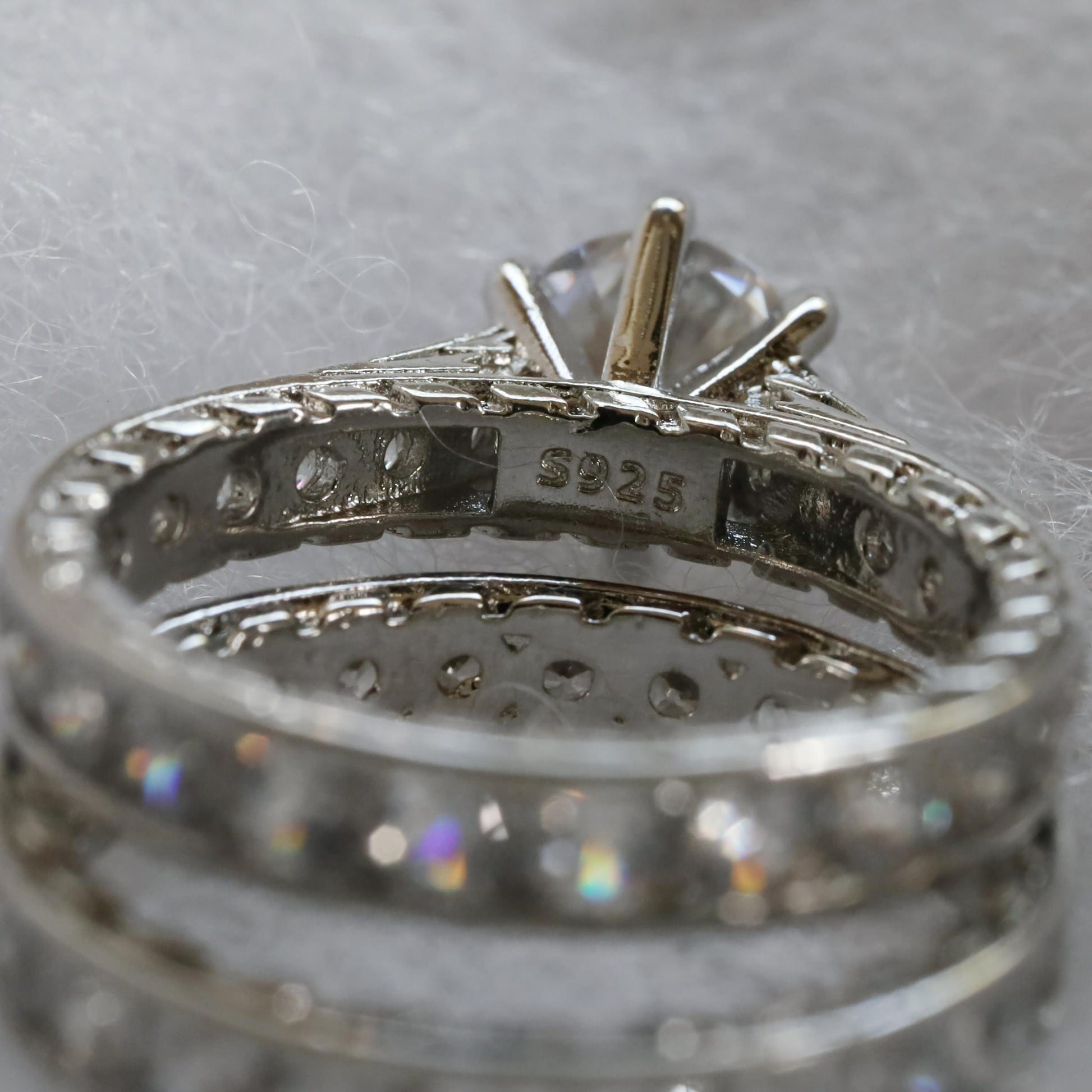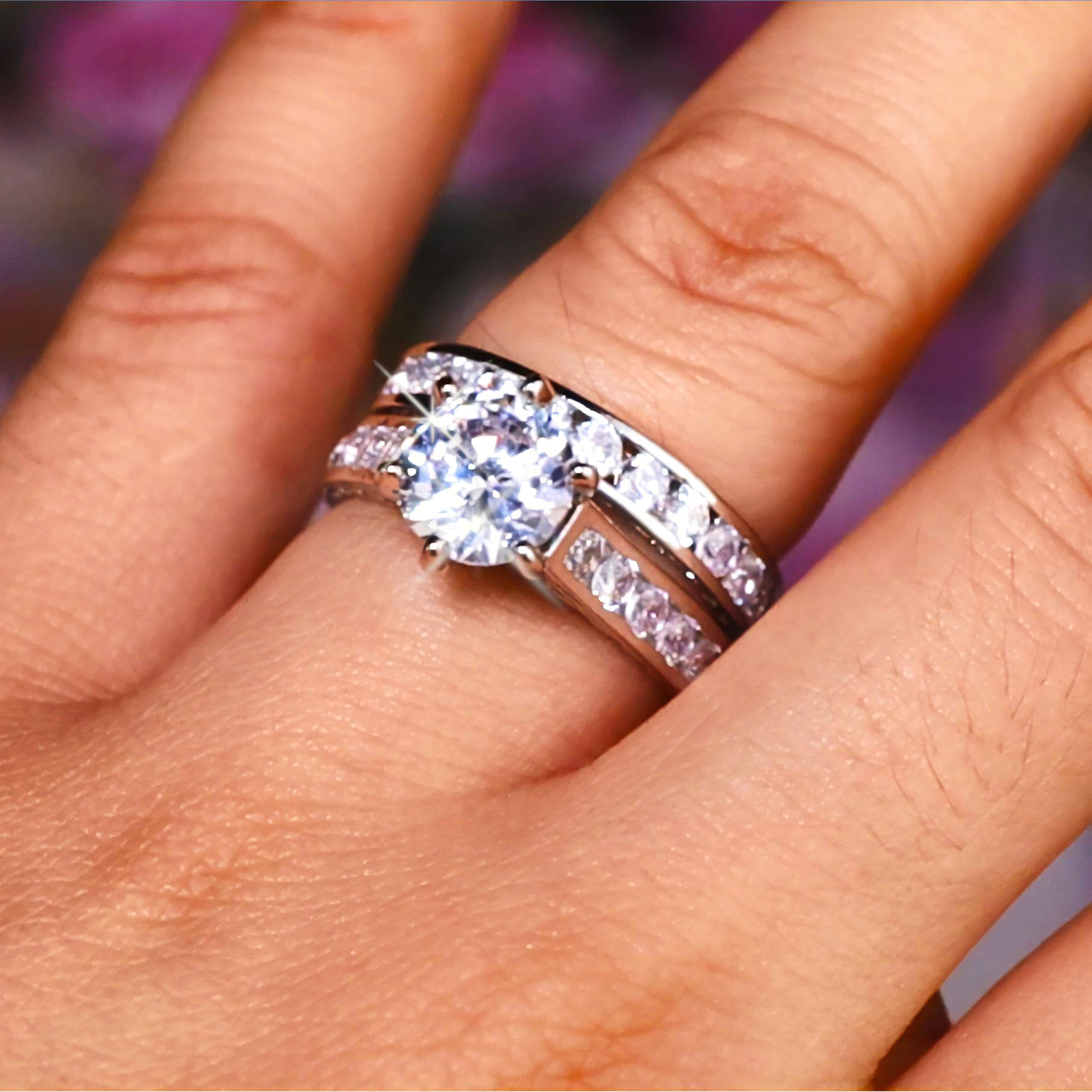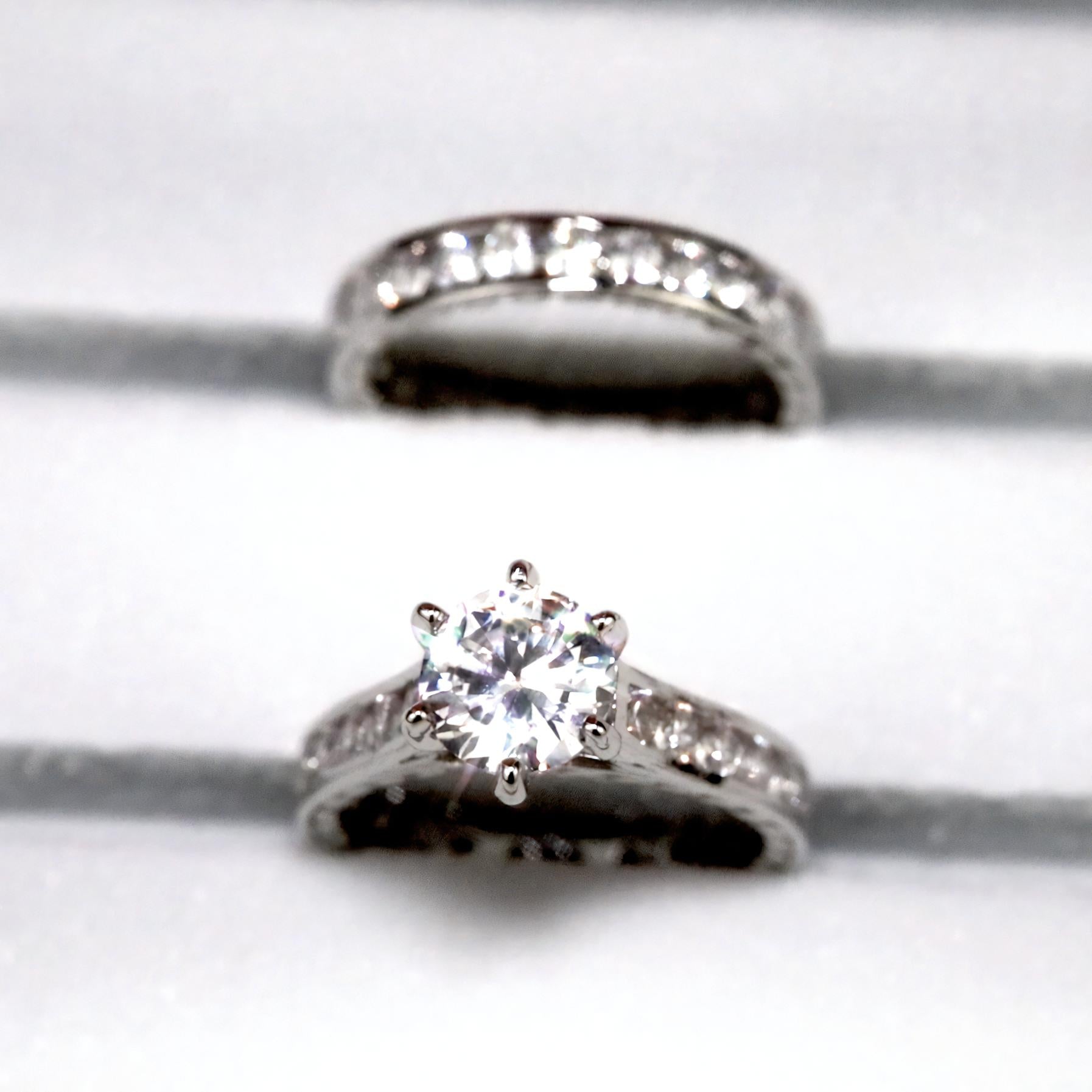 Onglint™ Pure Radiance Platinum Plated Ring Set
Translation missing: en.products.product.price.regular_price
$33.99
Translation missing: en.products.product.price.sale_price
$33.99
Translation missing: en.products.product.price.regular_price
$120.00
Translation missing: en.products.product.price.unit_price
Tax included.

Estimated Delivery:Dec 05 - Dec 09
✦
Experience the Sparkle
 You don't need to spend a fortune to own a stunning and quality ring set. With the appearance and standards of far more expensive ring sets. Crafted with stones with more brilliance and fire than diamonds, encased in a highly polished tarnish-proof frame. Designed to embody classic and timeless radiance and sparkle.
Tarnish-proof finish
At the heart of the ring set is the one carat main stone of superior quality, held securely in place in a unique platinum electroplated frame to create a stunning setting. A crowd of additional brilliant zircon gemstones adds to the stunning display. The ring set receives a special finish to ensure its beautiful shine and durability.
Our Guarantee
Guaranteed not to tarnish or cause allergies. With this amazing offer you get incredible value. Don't miss out on this one-time opportunity to get a beautiful and stunning piece of jewelry that encapsulates timeless style and superior quality. If you happen to order a wrong size, we will exchange it for another size at no additional cost.
We offer free and fast shipping worldwide. We also offer expedited shipping for a faster delivery.
We will replace or refund your purchase. Contact us if there is any issue with your order.
We are very serious about security. Our website is Level 1 PCI DSS compliant. This ensures you can have peace of mind when shopping from our store.
We accept several payment methods, so you can use one that is most convenient to you. This includes Paypal, GPay, Credit Cards, and more.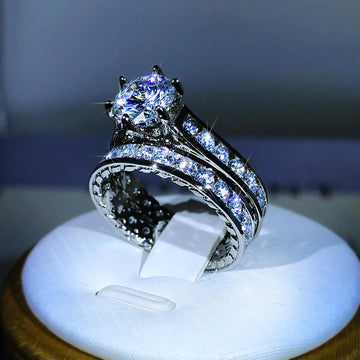 Onglint™ Pure Radiance Platinum Plated Ring Set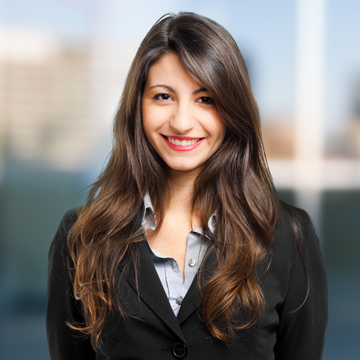 Love it so much
"This set of rings is stunning! I absolutely love how they catch the light and sparkle. They are surprisingly lightweight and so comfortable to wear. I'm surprised at how affordable they are given the quality. I would definitely recommend this set to anyone"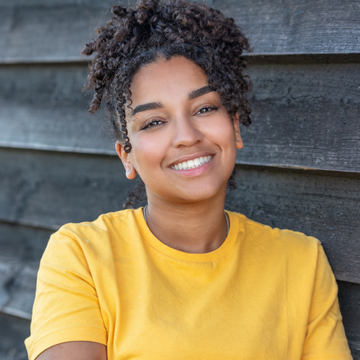 Stunning!
"The craftmanship of this piece is really wonderful - it looks just like a regular diamond ring! Plus, the price is unbeatable. I'm beyond thrilled with my purchase and I highly recommend this ring to anyone looking for a stunning piece at an unbeatable value."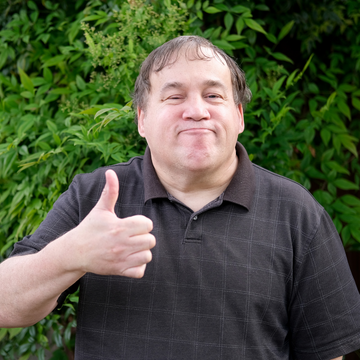 Anniversary gift
"I bought this ring set for my wife's 25th Anniversary, and she absolutely loved it! The quality and attention to detail is outstanding and I could glimpse the sparkle in her eyes as she put it on. This made a great gift and anyone would be thrilled to receive this set as a present. Highly recommended!"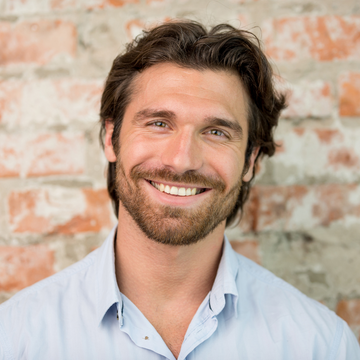 Great quality gift
"I recently purchased this rings as a birthday gift for my girlfriend and I couldn't be more happy! This ring set is truly beautiful and looks like it could cost a fortune! The platinum plating is of excellent quality and has an amazing shine. The rings have a nice weight to them and are easy to put on and take off. I would recommend this product to anyone looking for an elegant and unique way to mark a special occasion."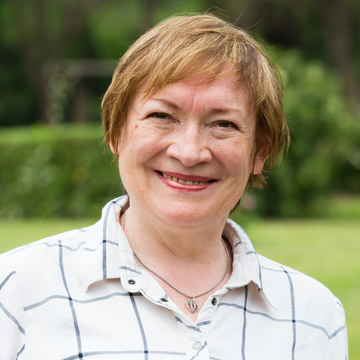 Highly recommend
"Love this ring! My husband got it for me as a gift, and it is simply stunning. The craftsmanship is outstanding and the stones sparkle and shine brilliantly. I couldn't be happier with it! Highly recommend if you're looking for a special and meaningful piece of jewelry."
Glad I bought it!
"I recently purchased this beautiful ring and I am so glad I did! It is a beautiful, elegant piece that goes with almost any outfit. It is incredibly sparkly and I get so many compliments on it when I wear it. It is a sensible price and I can't see myself ever wanting any other ring. Highly recommend!"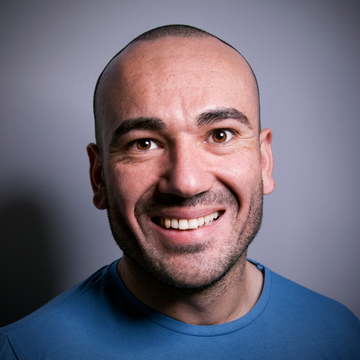 Bought as a promise ring
"My girlfriend absolutely loved this ring! It sparkled so beautifully. The ring really complemented her look and the design of the ring was so intricately detailed. She was absolutely in awe of it. I'm so glad I chose this as a promise ring!"